Welcome. Make yourself at home.
Even for the first time, you will feel like coming to our mansion ever since. Perhaps it is a scenery of the Bohemian Paradise, perhaps it is a genius loci from the times of architect Čapek, but certain is, that the local environment and atmosphere will seduce you to real rest.
We have combined charming history with fresh modernism and tailored our range of services so you will not want to leave. And if so, then only for a brief time. It is your mansion after all!
Was created for joy, relax, and gathering, exactly according to the recipe of the architect Ladislav Čapek.
Our garden is full of life! Or completely calm…Simply by your way! And season's…
It is made for rest at us.
Even Čapek and rest of the Sokol crew knew, that strong body means strong mind.
Are you adventurer or enjoyer? Bohemian Paradise is paradise for everyone! All that is needed is a look from our watchtower.
Rooms are rather small but cosy, furnished with all you need to have a pleasant rest. They are modern, specially designed, and feature clean simple lines. Simultaneously, however, they are well-thought-out in detail so that you can feel like in a First-Republic room.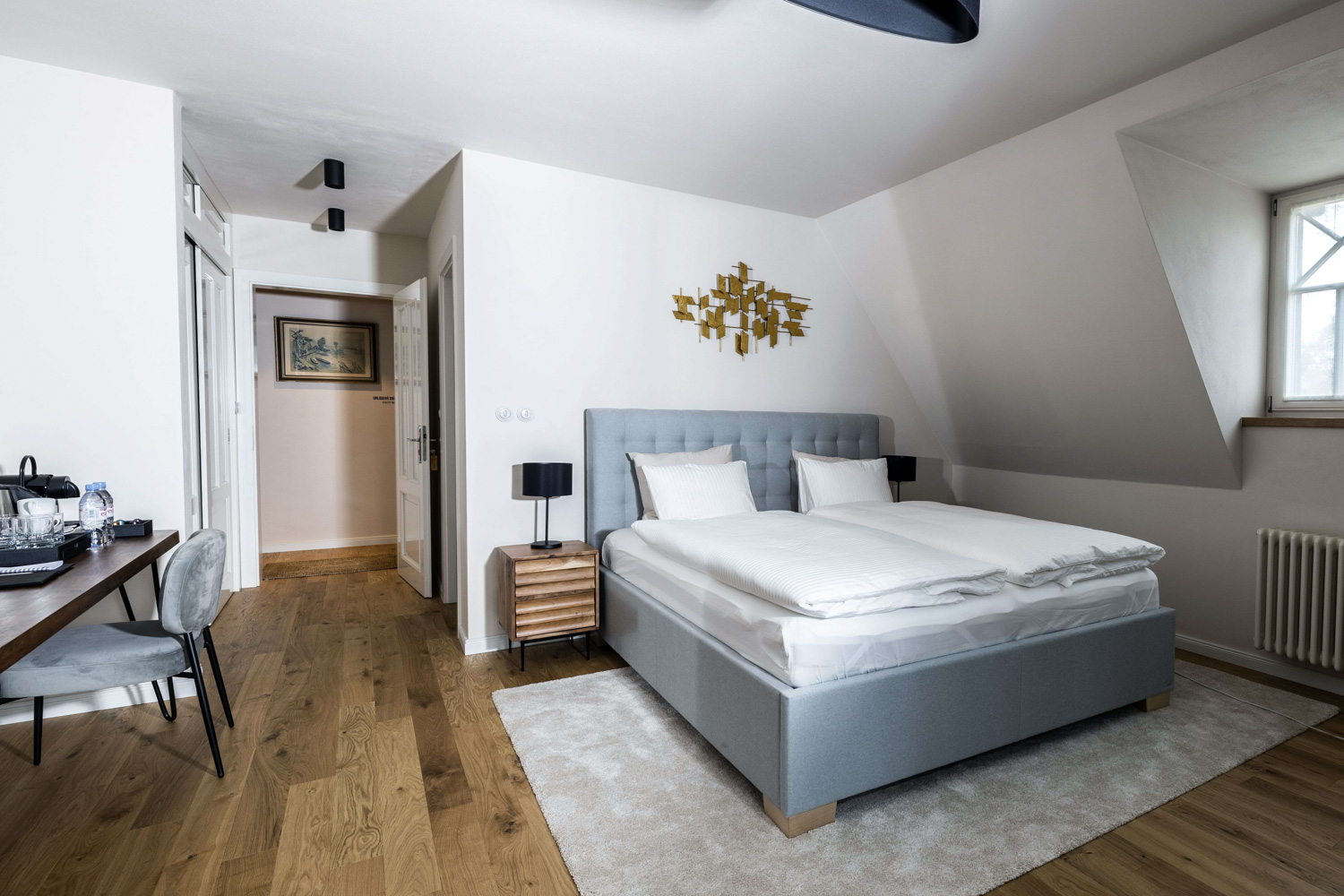 Room 01: TRPL DeLuxe
3 persons
A cosy room that will pamper you offering a unique view of a large garden.
The room accommodates up to 4 persons. You will fall asleep in a comfortable double room while your children or friends sleep in a double sofa-bed.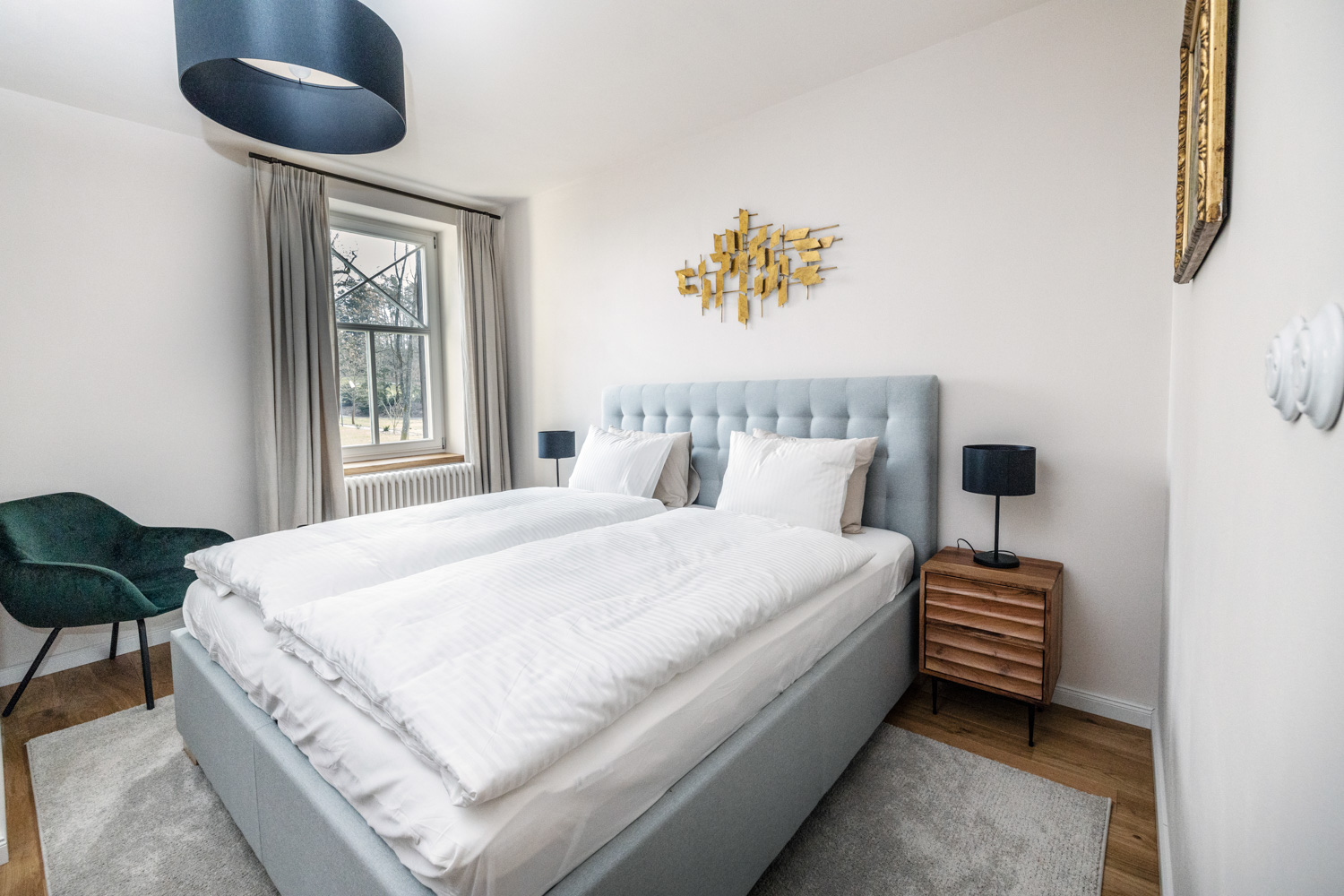 Room 02: DBL Classic
2 persons
This is a smaller but all the more charming room where you will get the feel of the old days.
This is a double room. You will fall asleep in a comfortable large double bed.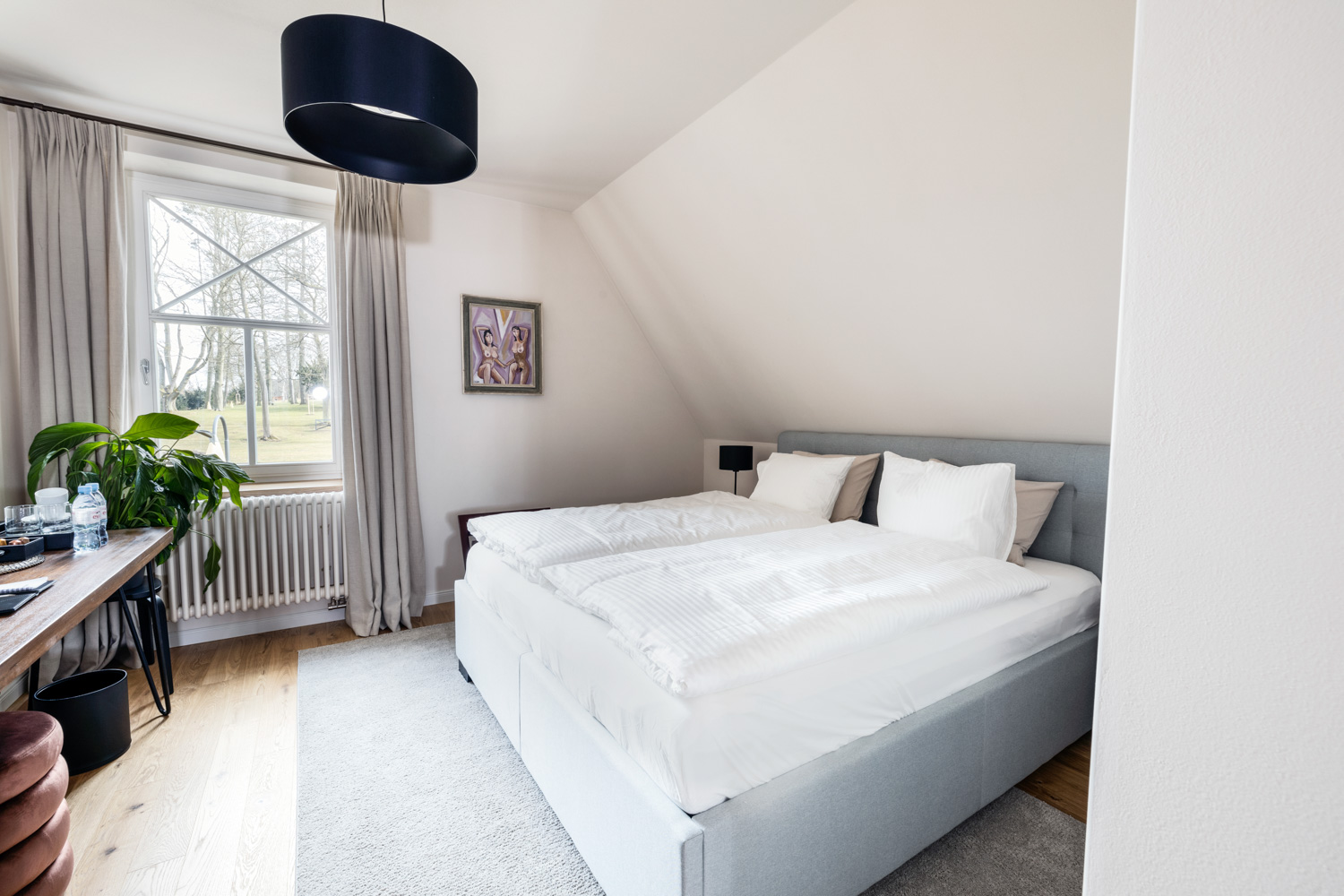 Room 03: DBL Classic
2 persons
A perfect room for early-morning lazing.
This is another double room where you will fall asleep in a comfortable large double bed.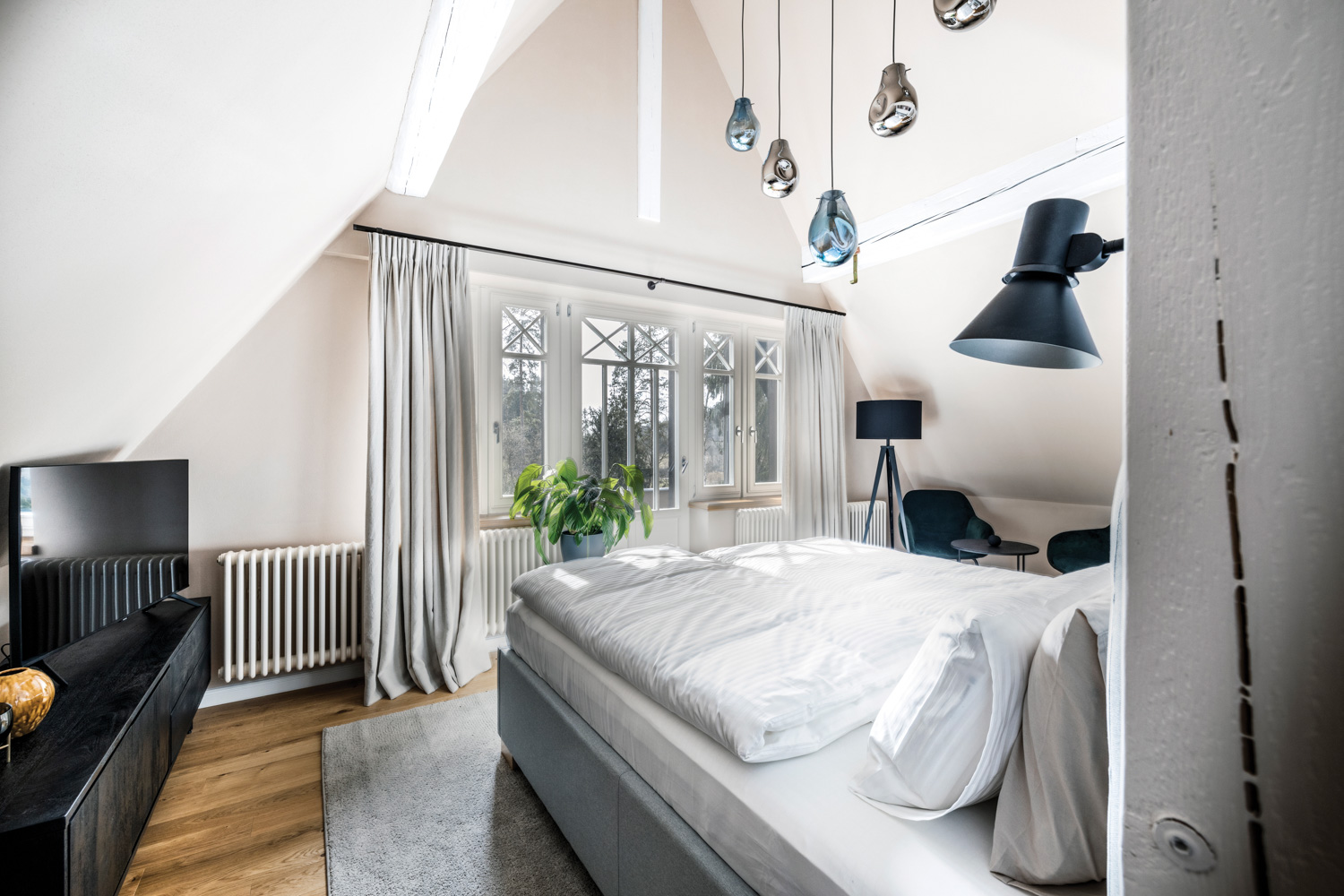 Room 04: TRPL DeLuxe
3 persons
A charming attic room from which you can watch the sunset or sunrise.
This is a three-person room. You will fall asleep in a comfortable large double bed after putting another family member to bed in the loft.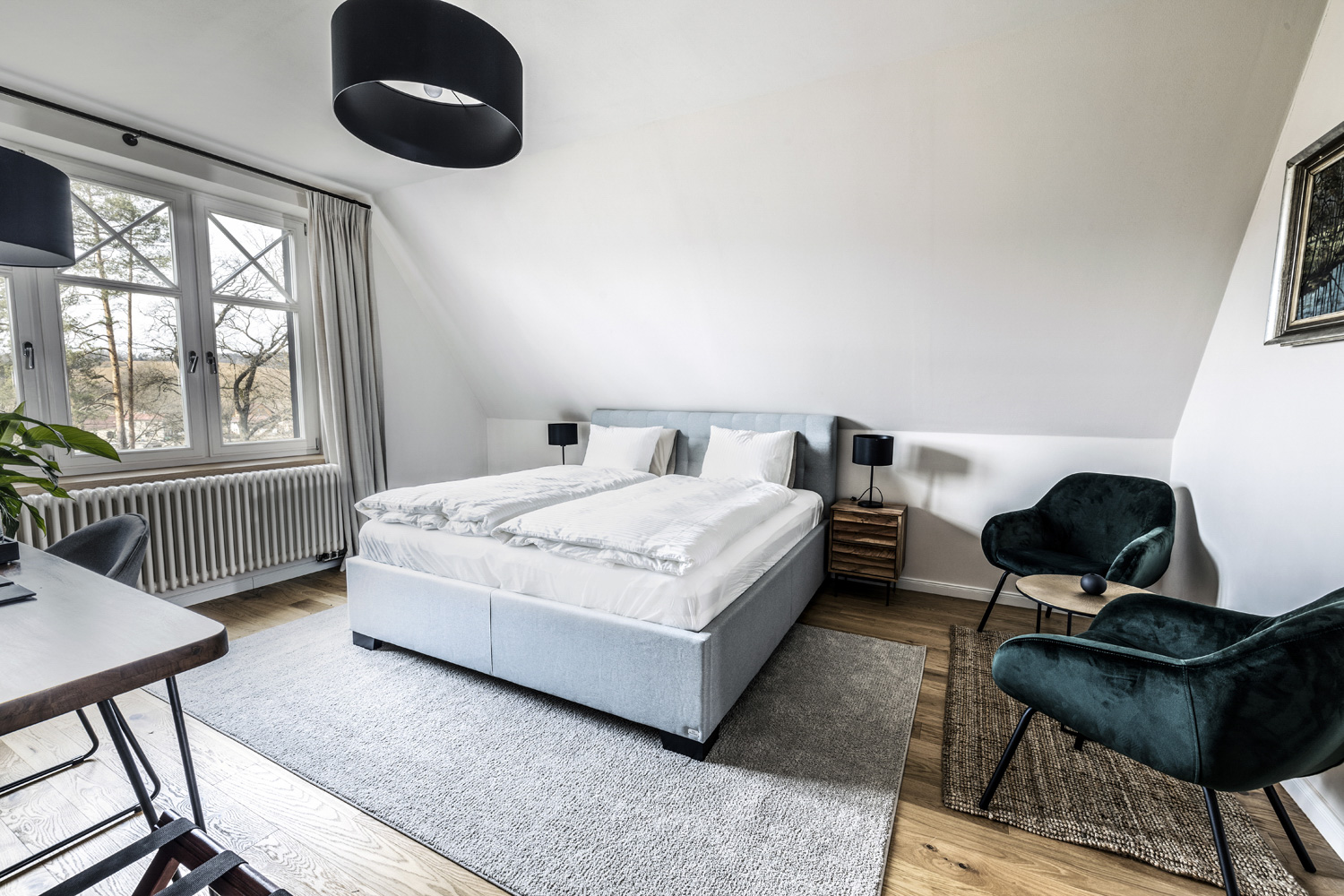 Room 05: Family DeLuxe
4 persons
A Family DeLuxe four-bedded room is a unique combination of two specially designed rooms with a total area of 50 square metres.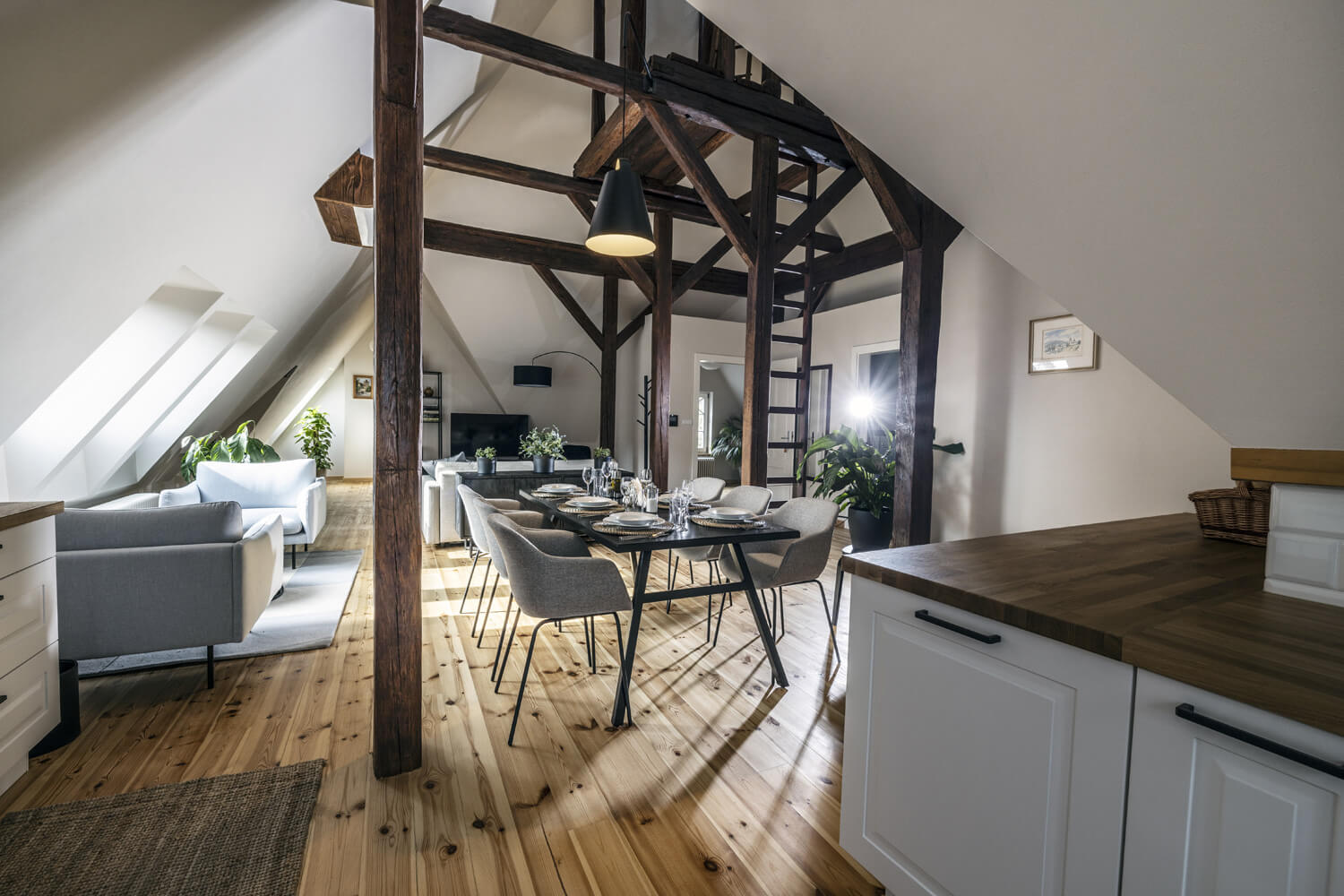 Suite
6 persons
Will more persons arrive along with you? Our architects reckoned with this possibility, too. You will find a hidden treasure in the eaves of the completely and delicately reconstructed villa.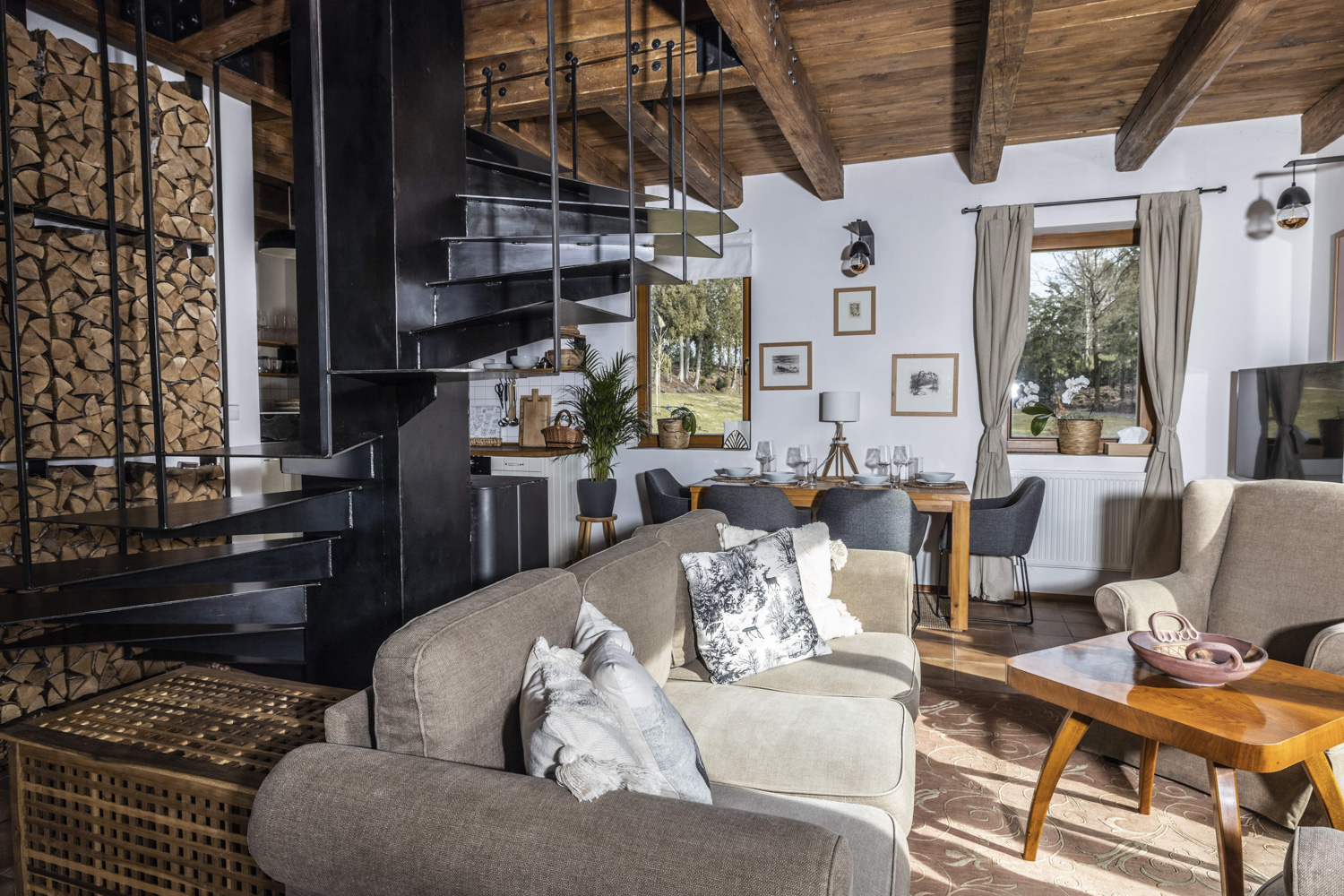 Little house
4 persons
Would you like to enjoy real privacy? Or let your children romp in a carefree manner? Our little house is ideal for such an adventure. A separated little house in the garden offers two bedrooms, a living room, a kitchen, and sanitary facilities.