The Garden
Our garden is full of life! Or completely calm…Simply by your way! And season's…
After summer movies, you can cool down in crystal clean habitat pond and gain strength for evening grill, or roast a sausage. Another time, theatrical or music show can come to your taste.
And when you just want to relax, hide yourself into one of the garden houses and let children evoke the spirit of the rock forest. There are a lots of possibilities and places.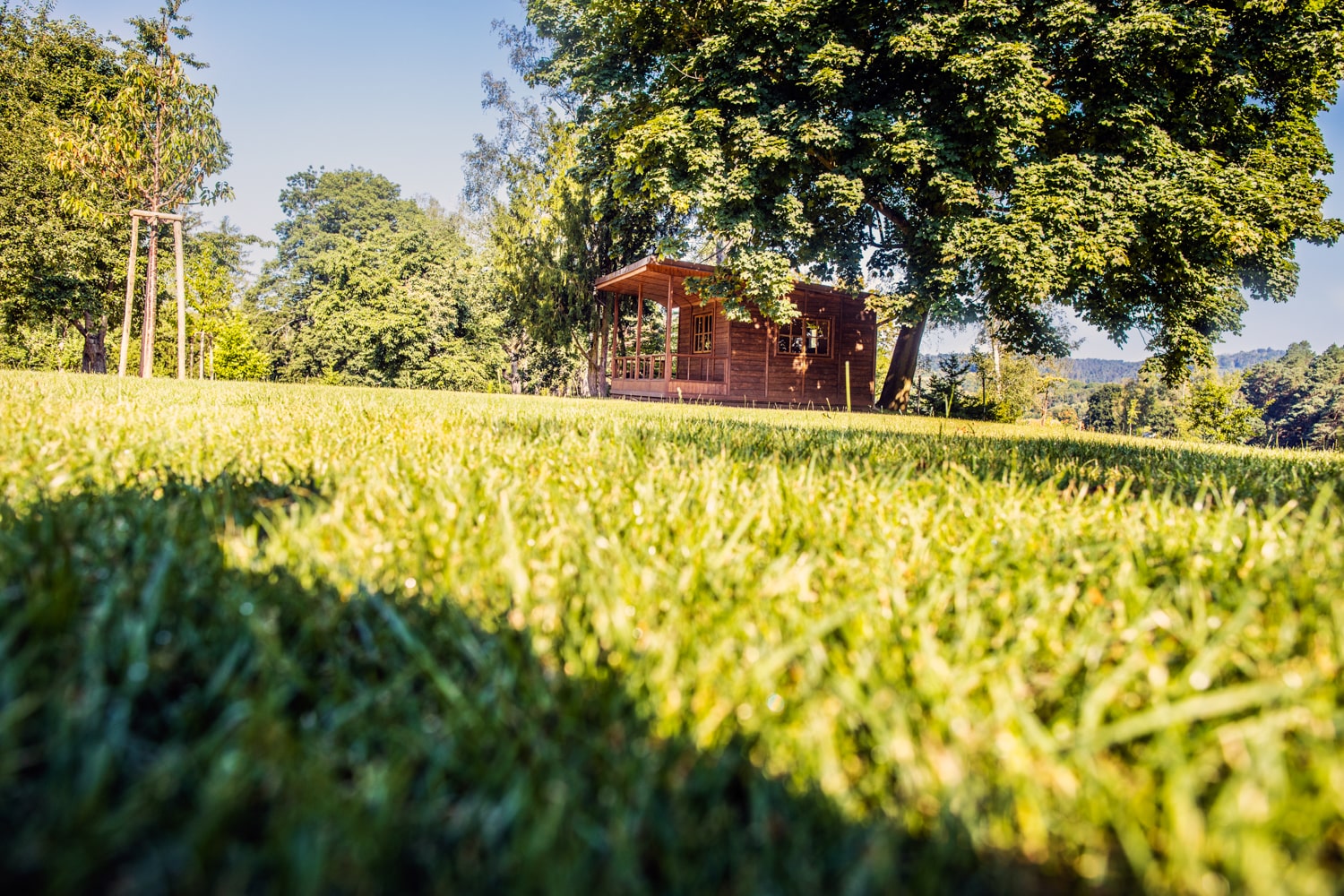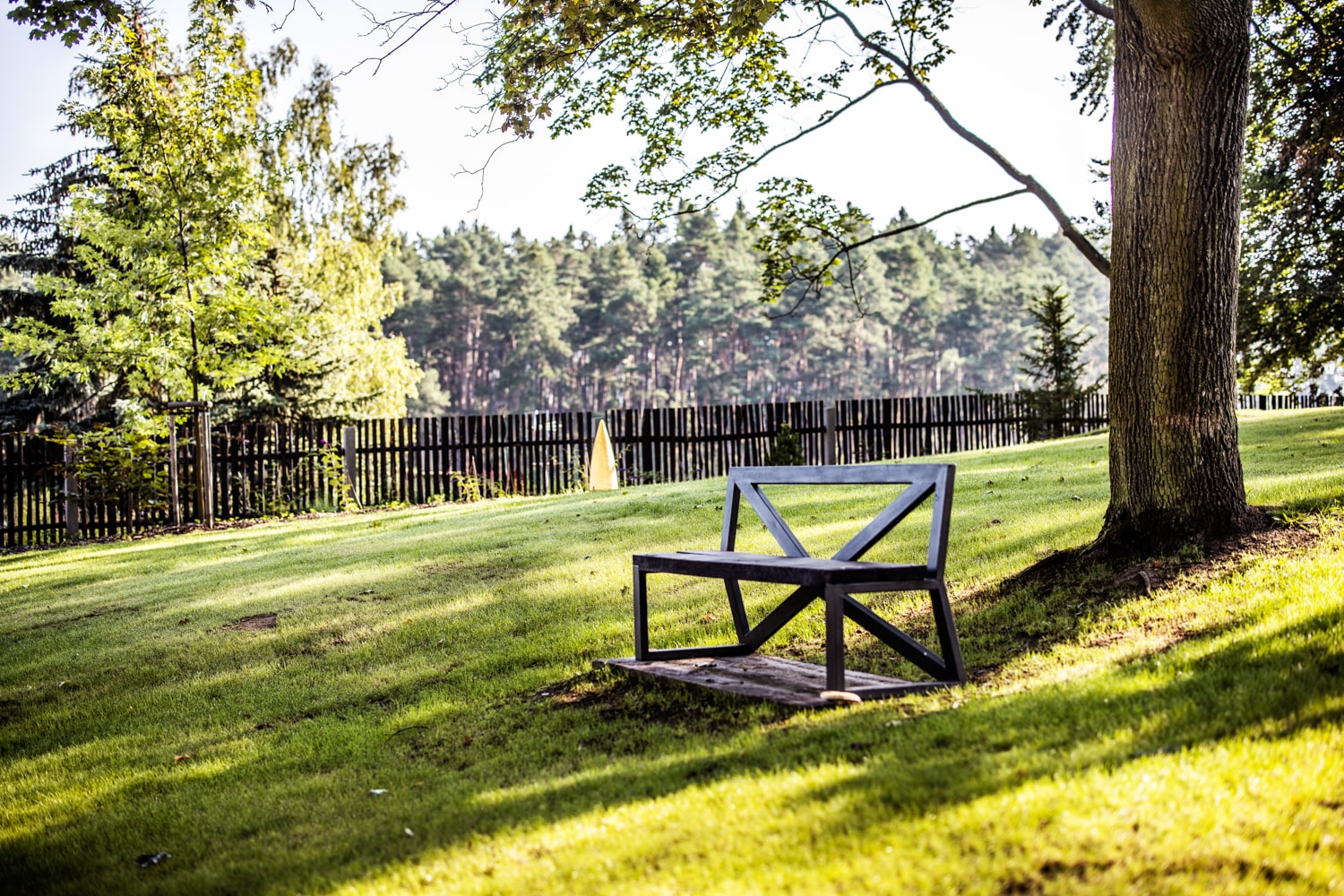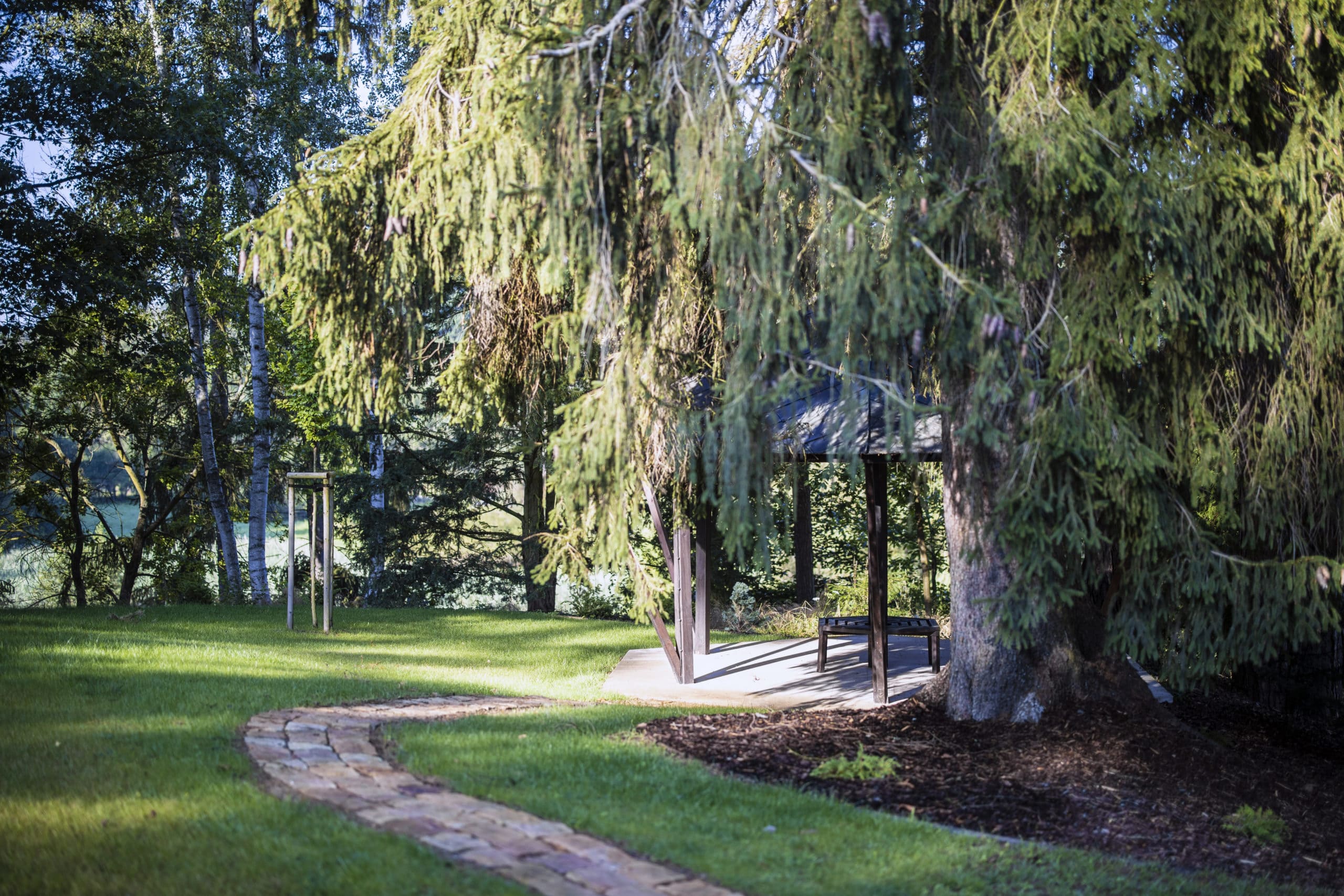 Smell of a smoke
Flaming fire, crackling wood. Memories of a childhood and a way to relax. Light a fire in one of our portable fireplaces and let yourself be carried back to the times of your childhood, tramp songs and adventure camps. We will take care of the wood and maintenance for you.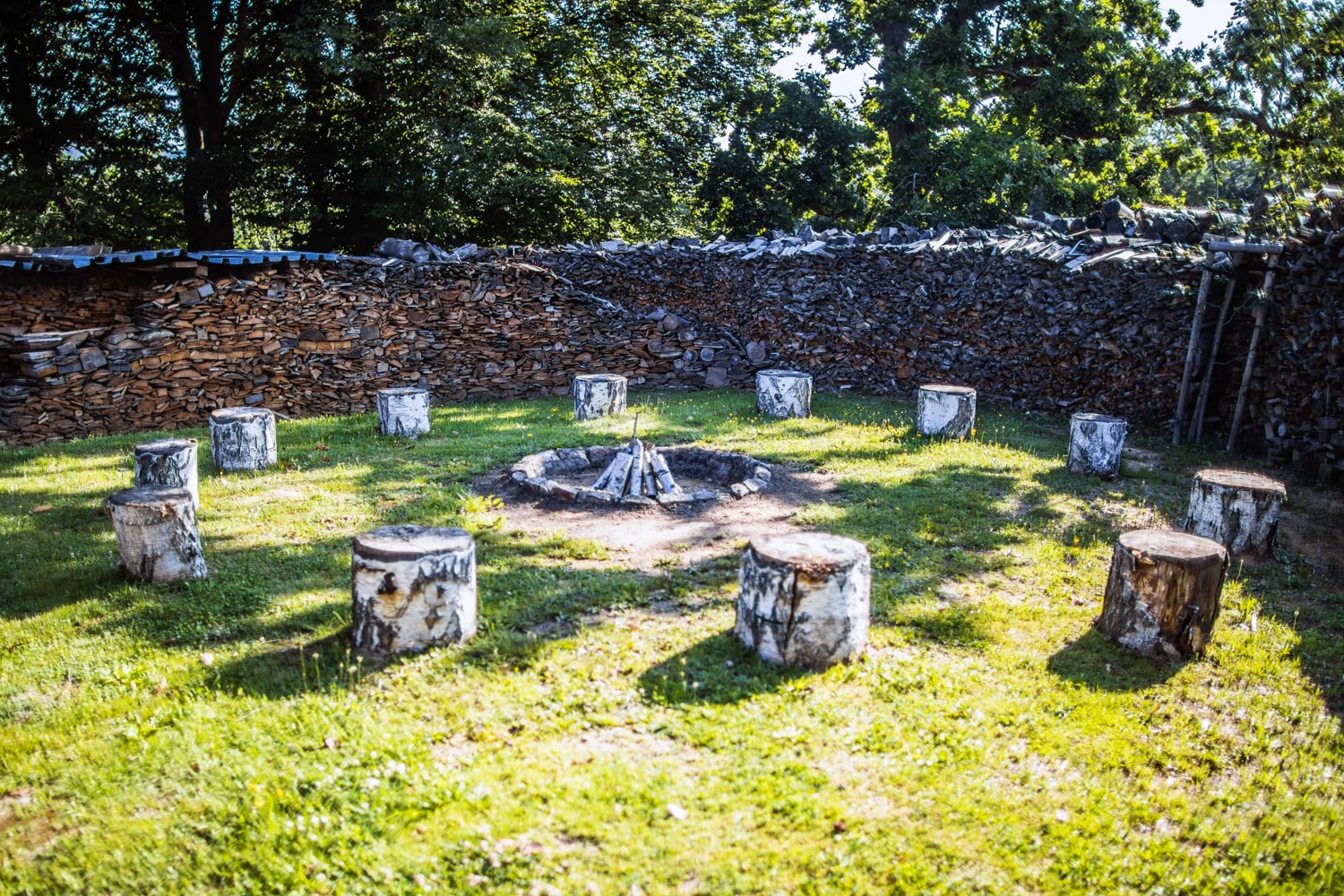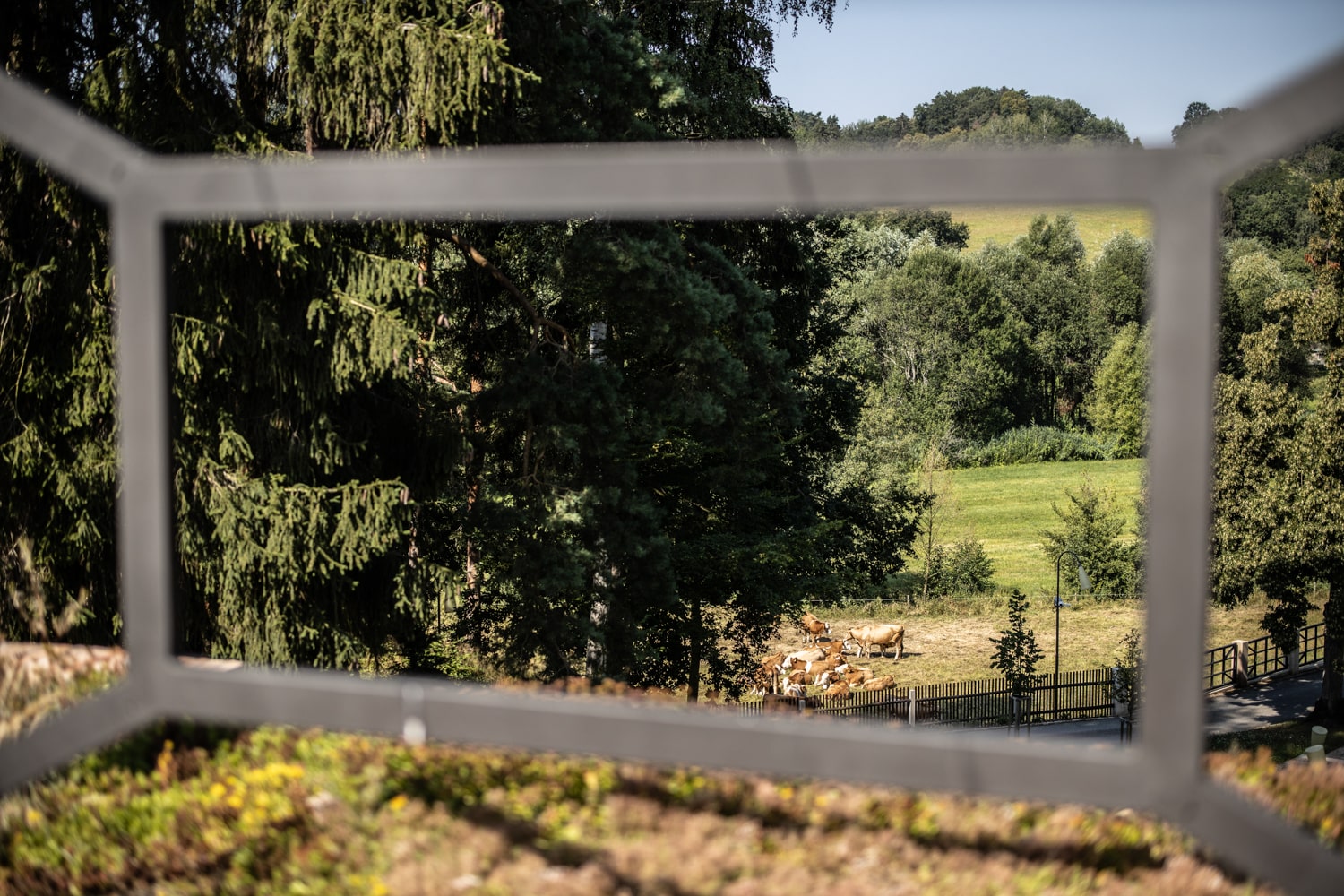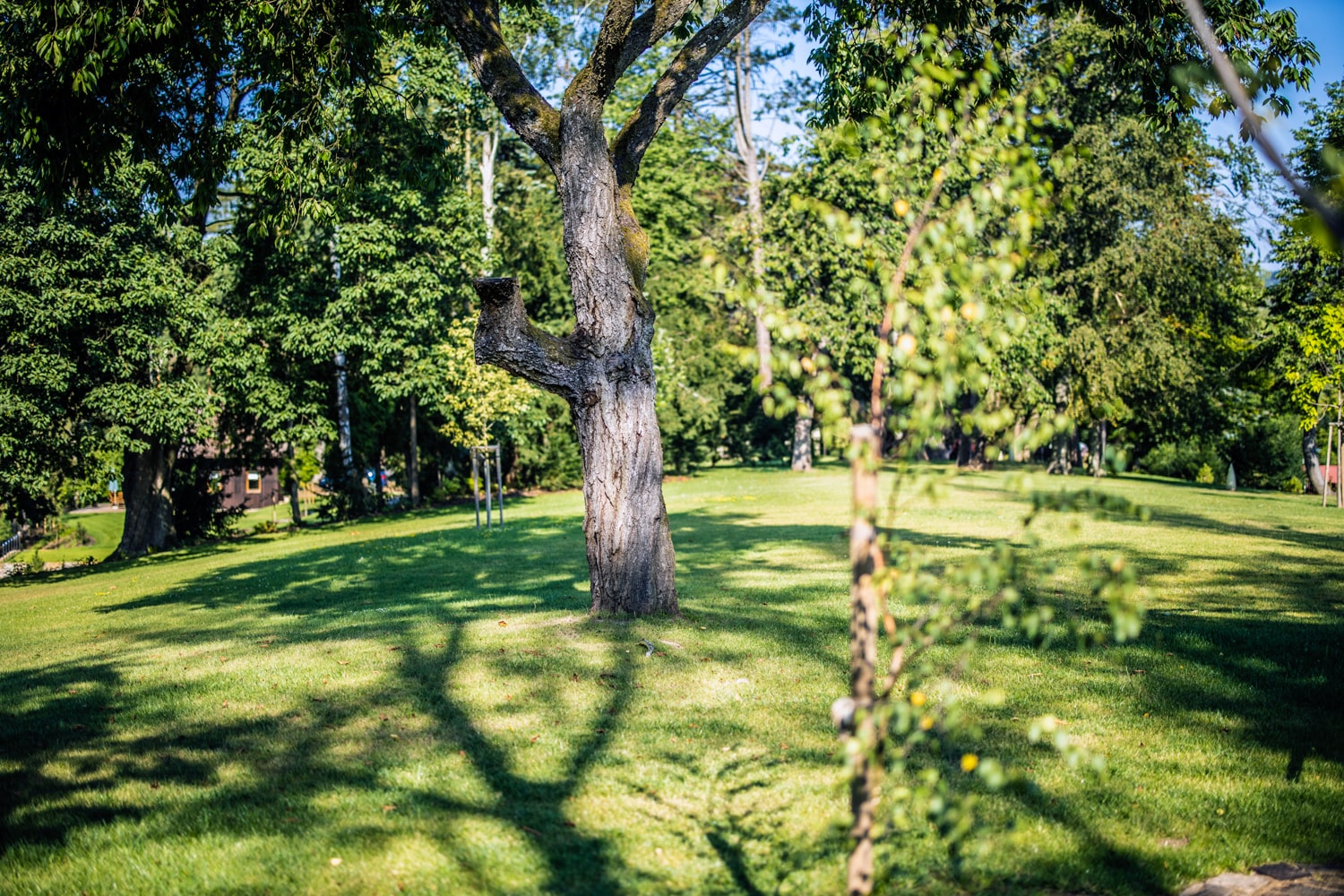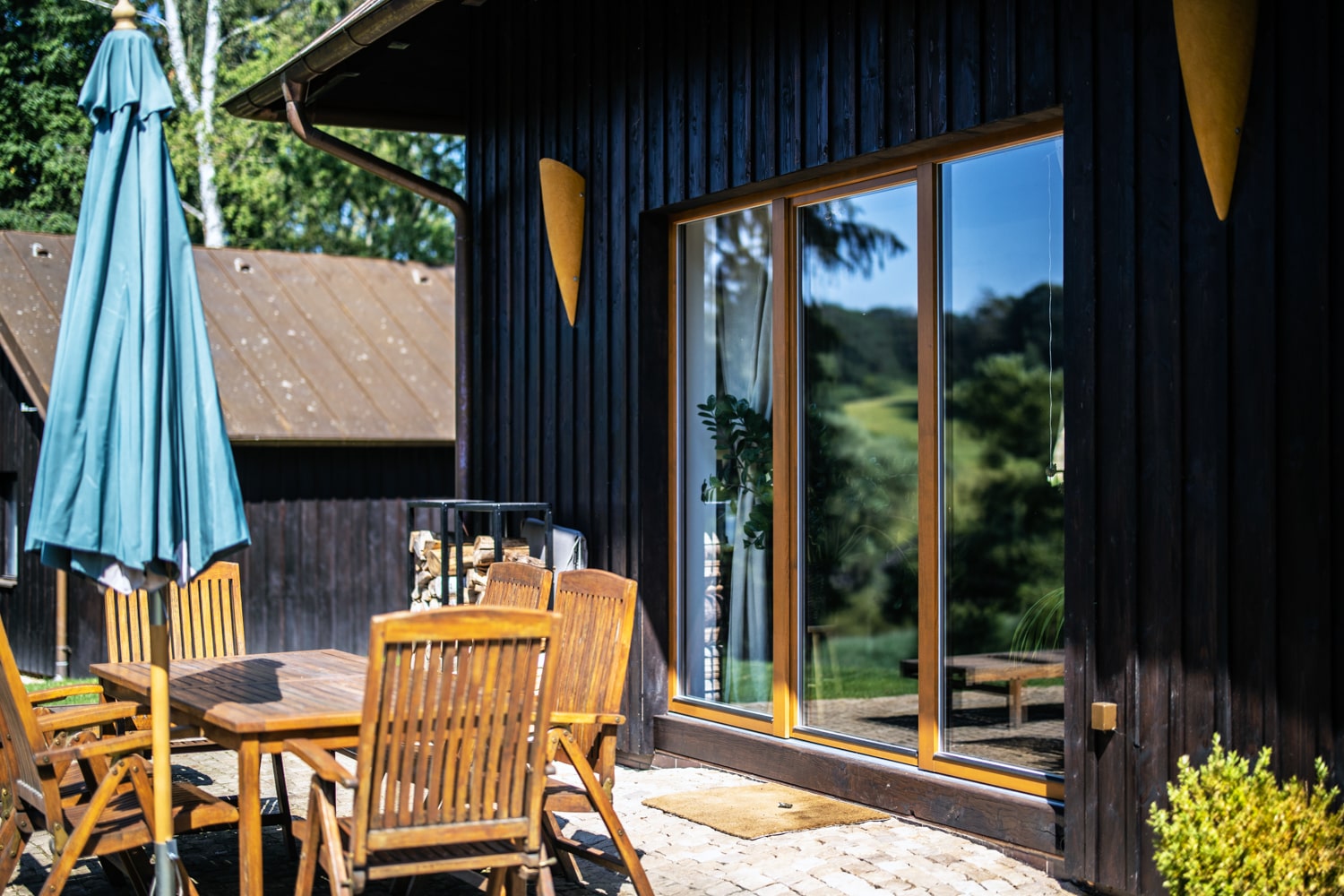 Summer movies / disco
Enjoy a warm summer evening and a sky full of stars. Relax on a blanket with a glass of archive wine and pull yourself into a movie or theater show, do a dance or karaoke show.
In our summer cinema, there are no limits. An unforgettable evening experience will be complemented by delicacies from our bistro.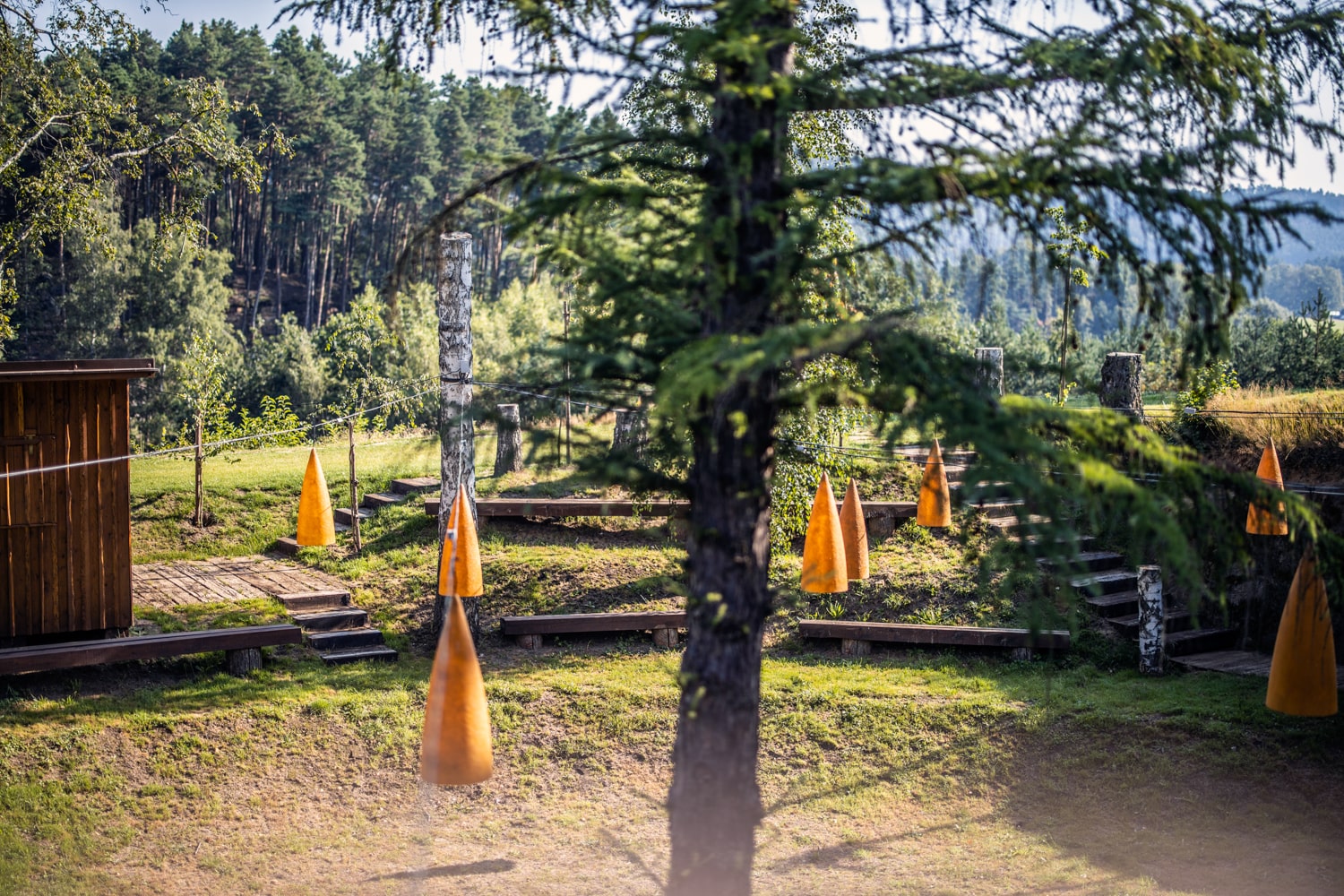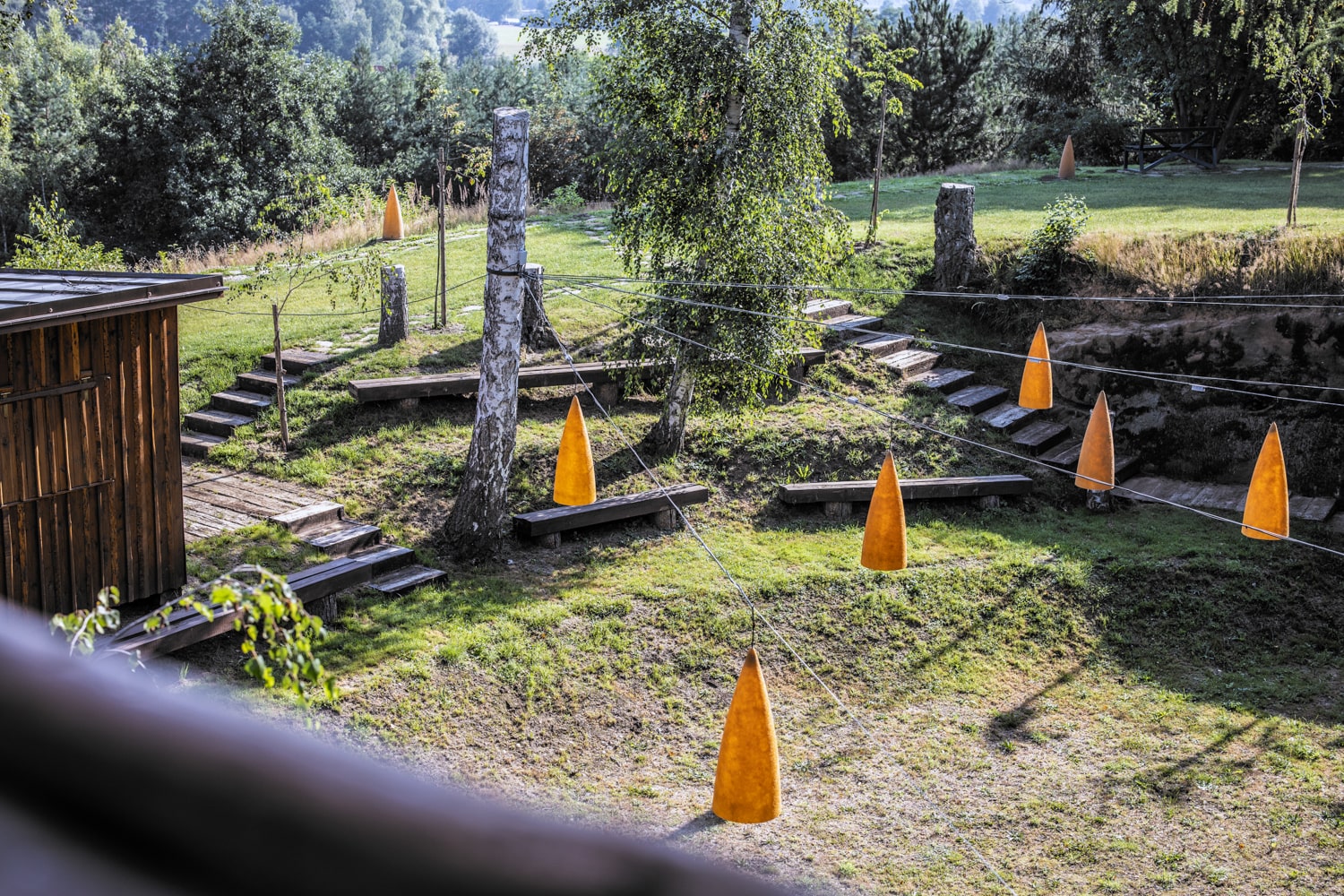 Bird's perspective
So this is our wooden watchtower. Children will be thrilled, adults will be excited. Wooden beauty is freely accessible in our garden and attracts to never ending children adventures.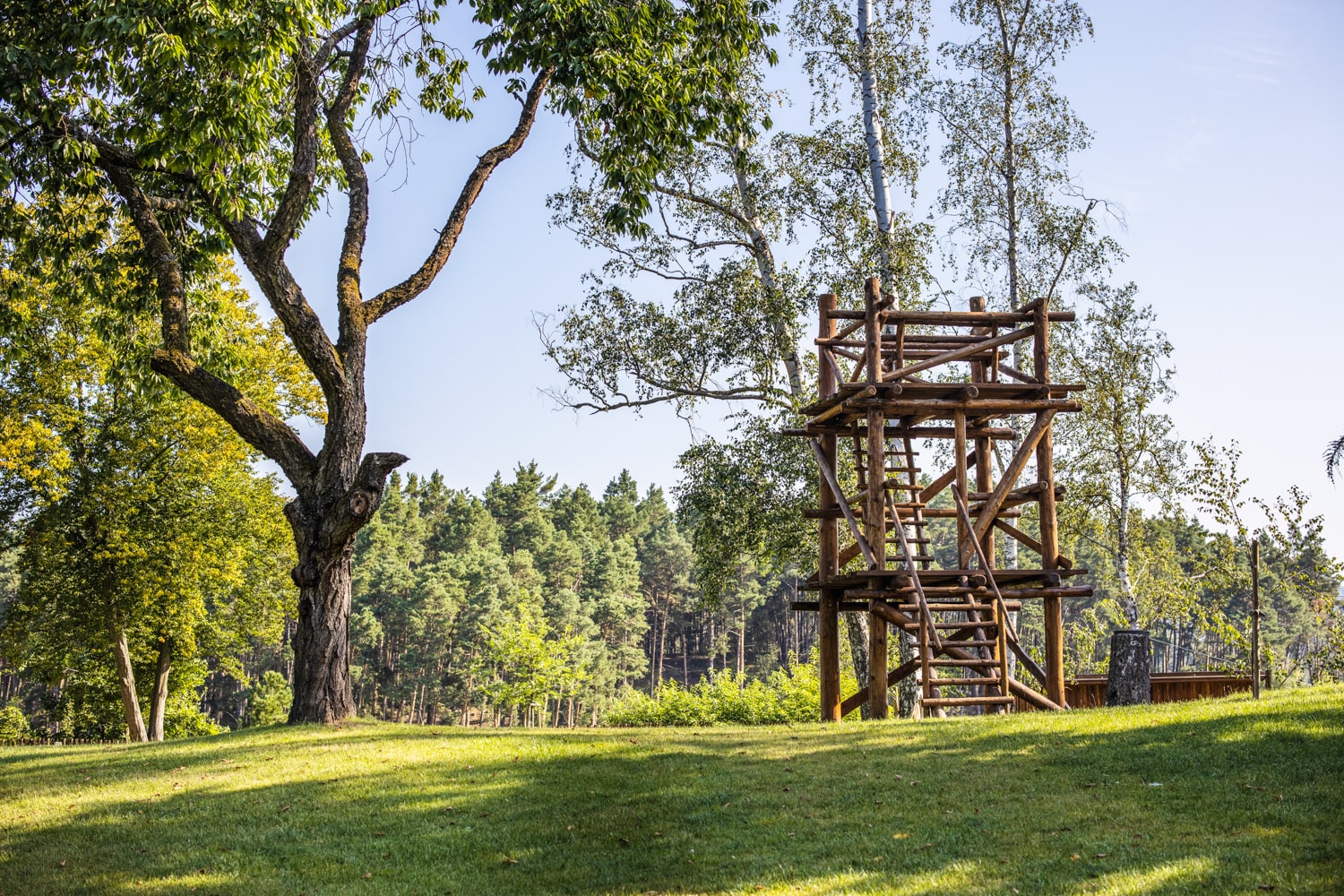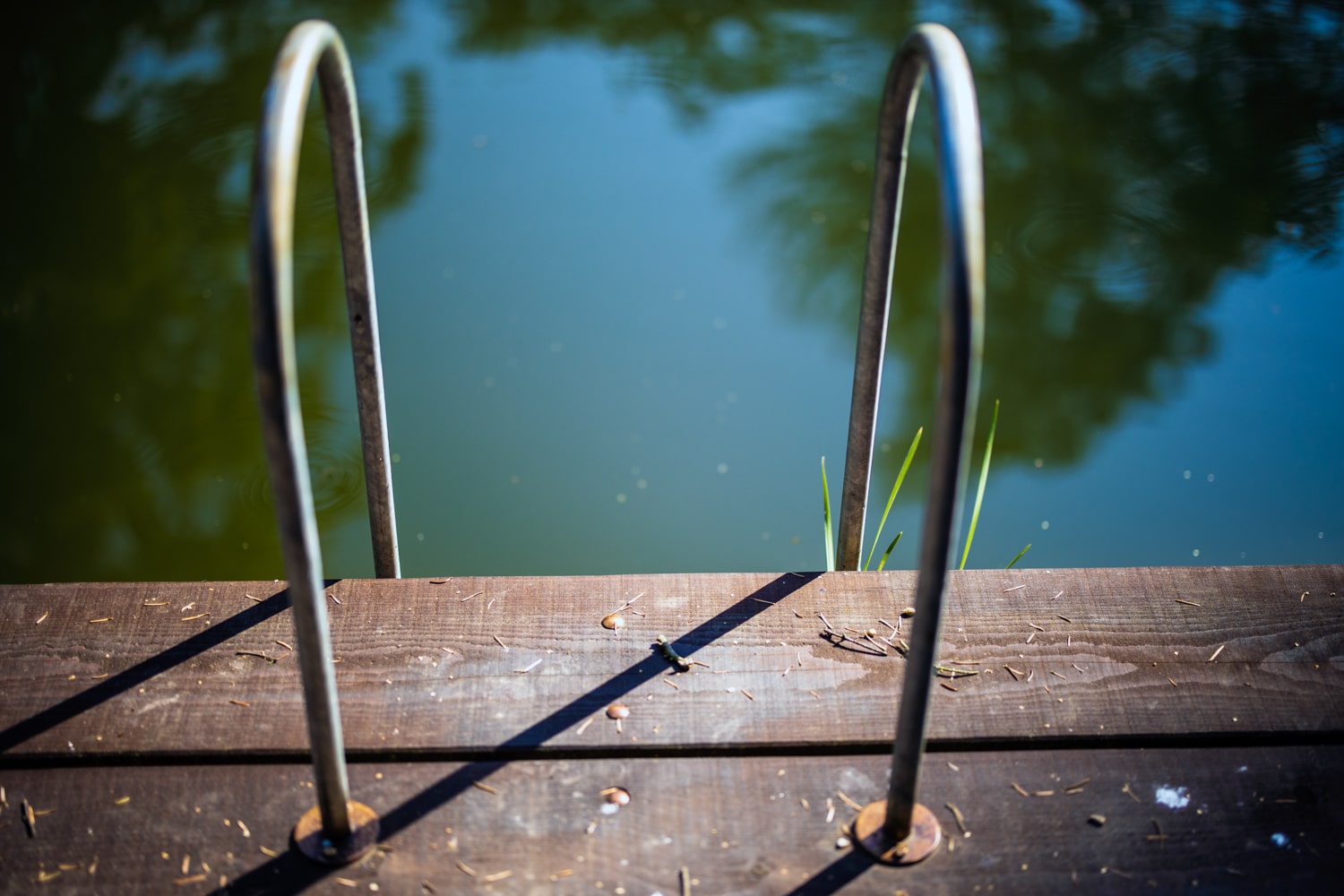 A hundred years pond
A pond, which was a venue for summer outings of Ladislav Čapek's family, will reflect atmosphere of holidays of the twenties.
It is ornamental, with a lots of beautiful flowers around.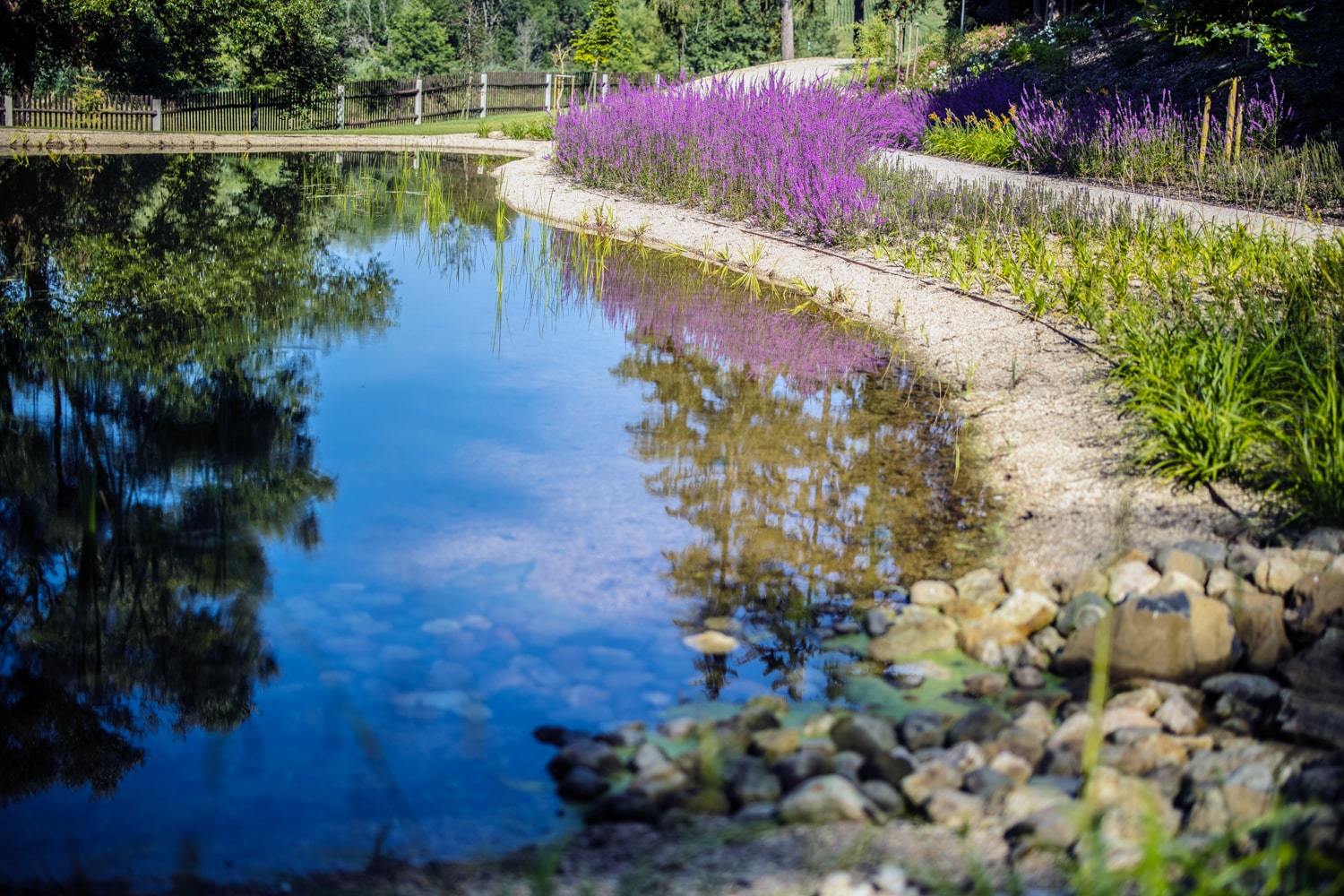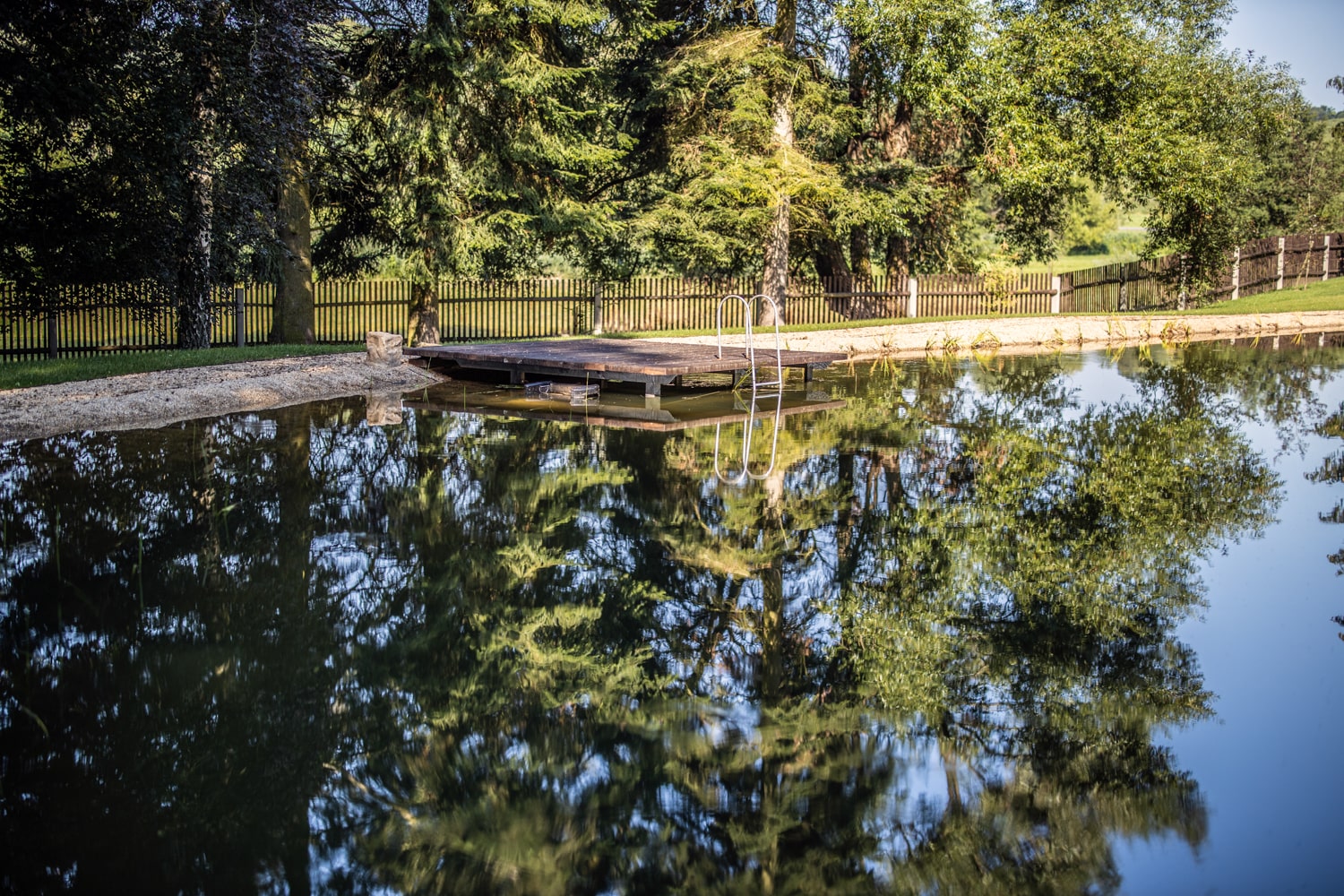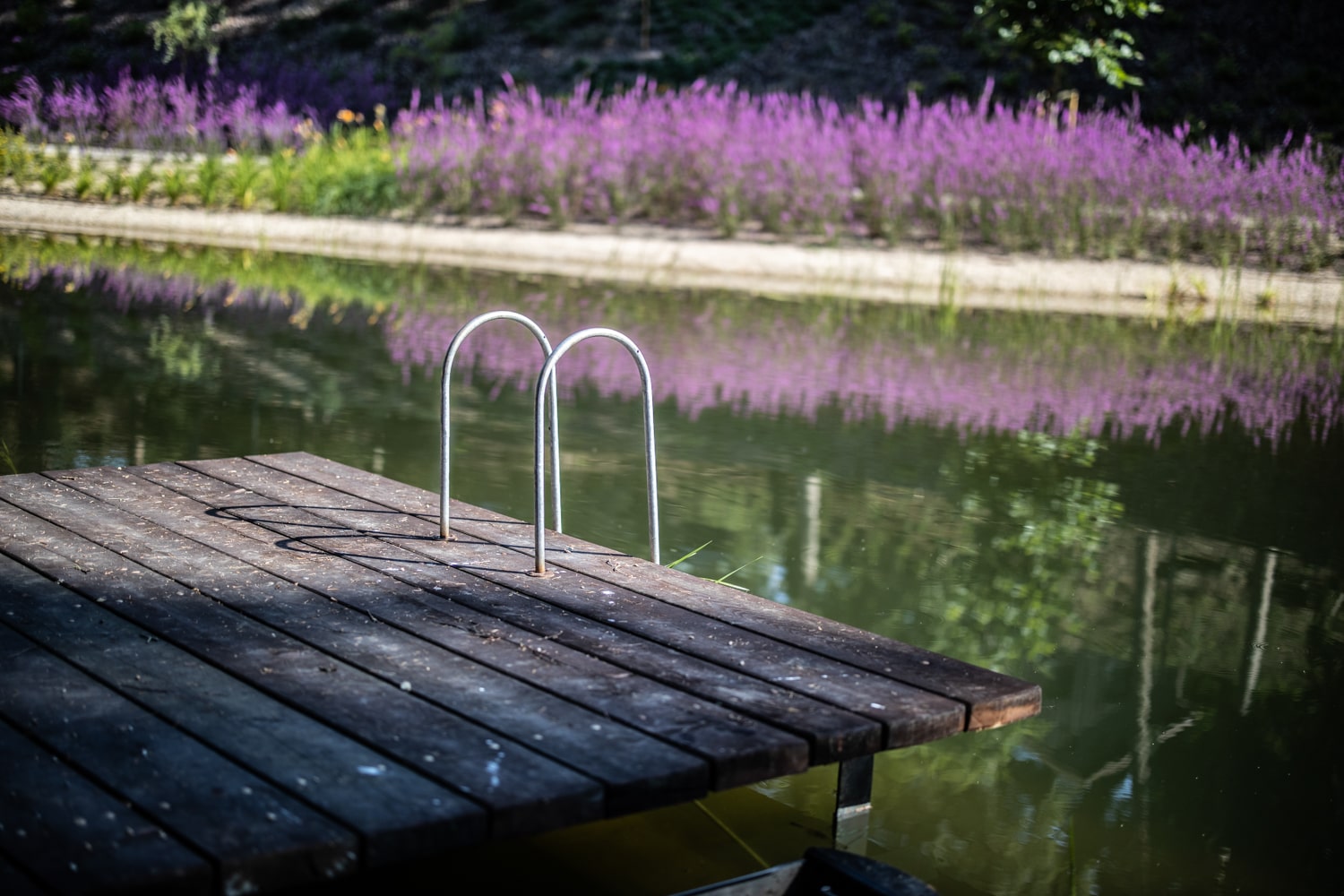 Hermit's shed
Wooden shed in a shadows of a tall tree in a far side of our garden will enlighten any romantic soul. Overnight in the shed will not be punishment like in 13th century, but a reward. Snuggle into your sleeping bag and watch the sunrise…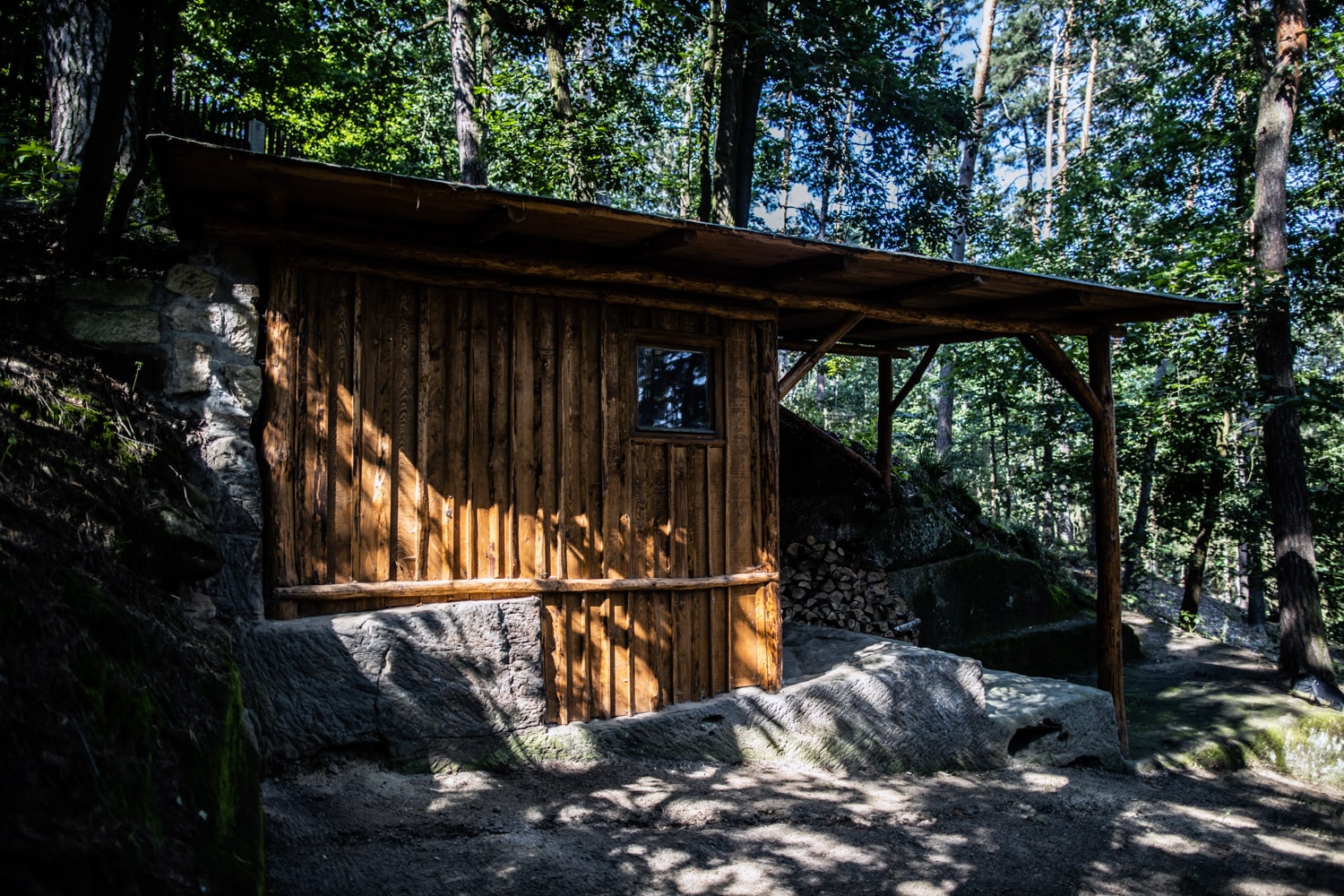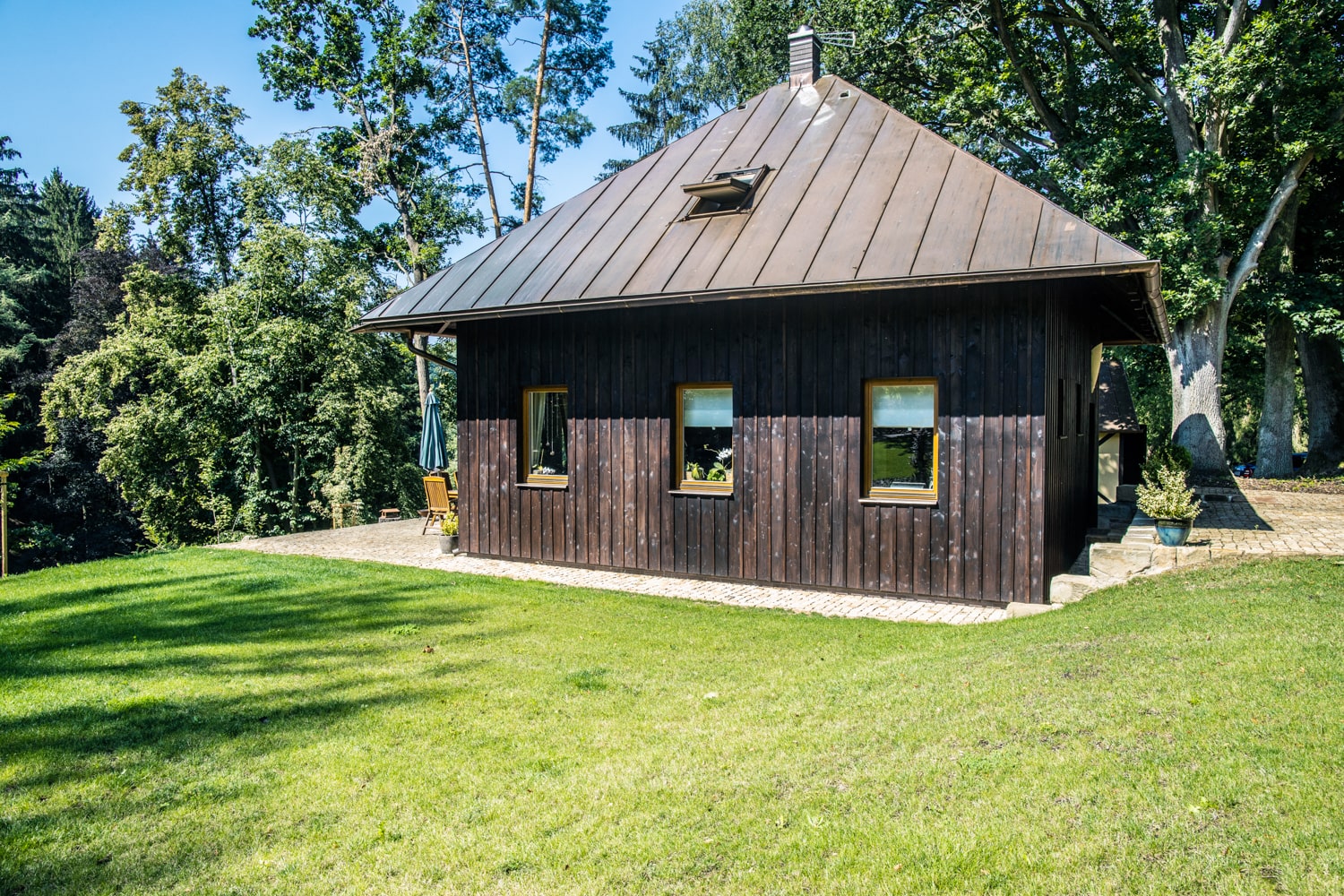 Picturesque garden houses
Stop for a moment and imagine, how Ladislav Čapek, successful architect, rests together with his daughters in one of two picturesque garden houses. Their simple and thoughtful design will delight you.
Hide away from hot summer sun or from holiday rain shower and relax. Just like them.
Spirit of a rock forest
When was the last time you evoked a spirit of the rock forest. Listen in to the magical silence of our garden and try something you never ever tried. Your small adventurers will surely help you. You will talk about this mysterious experience for a long time after…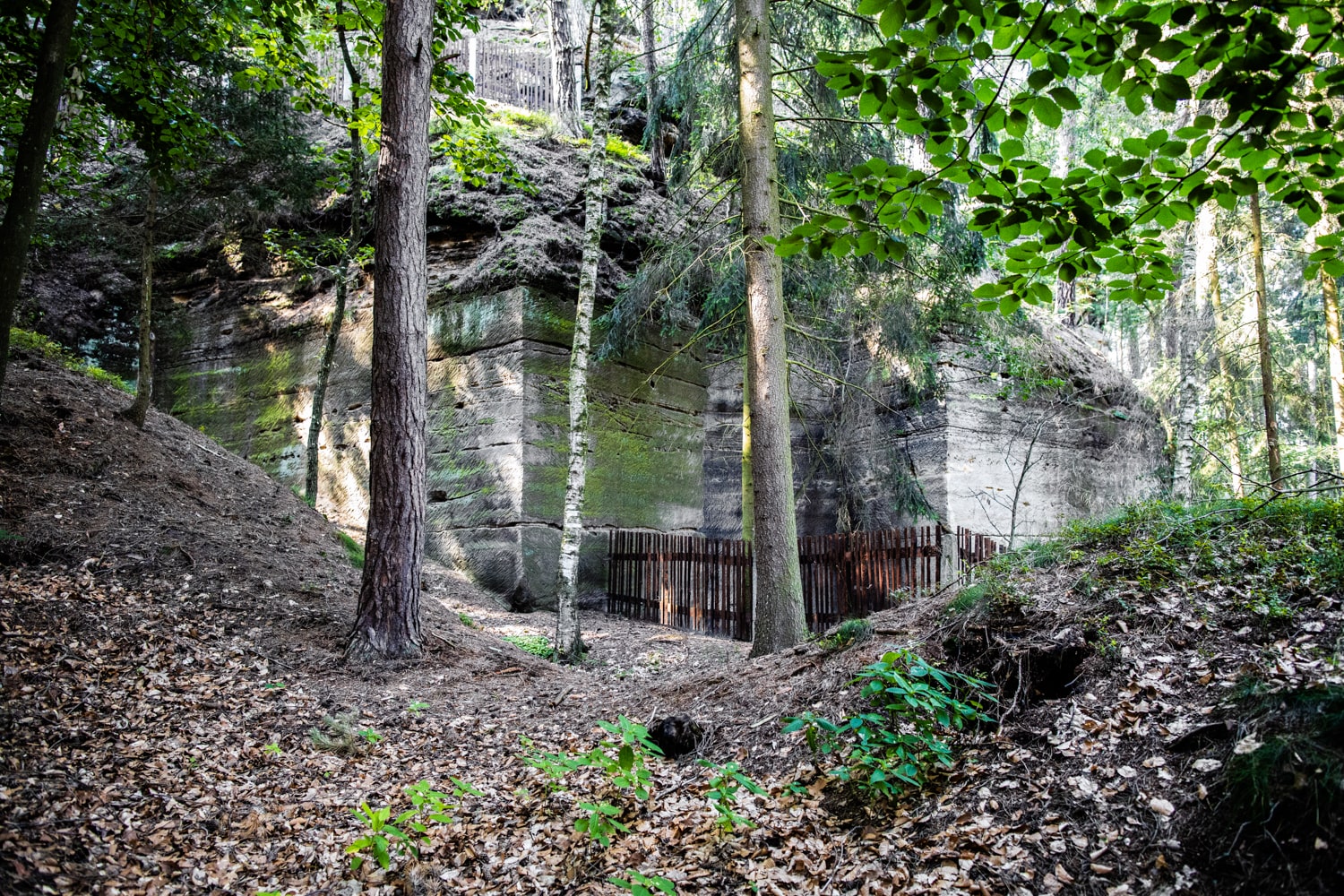 Feathered friends
Our birdhouse offers an unorthodox way of fun. Pigeon breeding is a beautiful hobby that brings a lot of joy and beautiful experiences. Take a deep dive into the feeding of pets that have been friends with people for over six thousand years.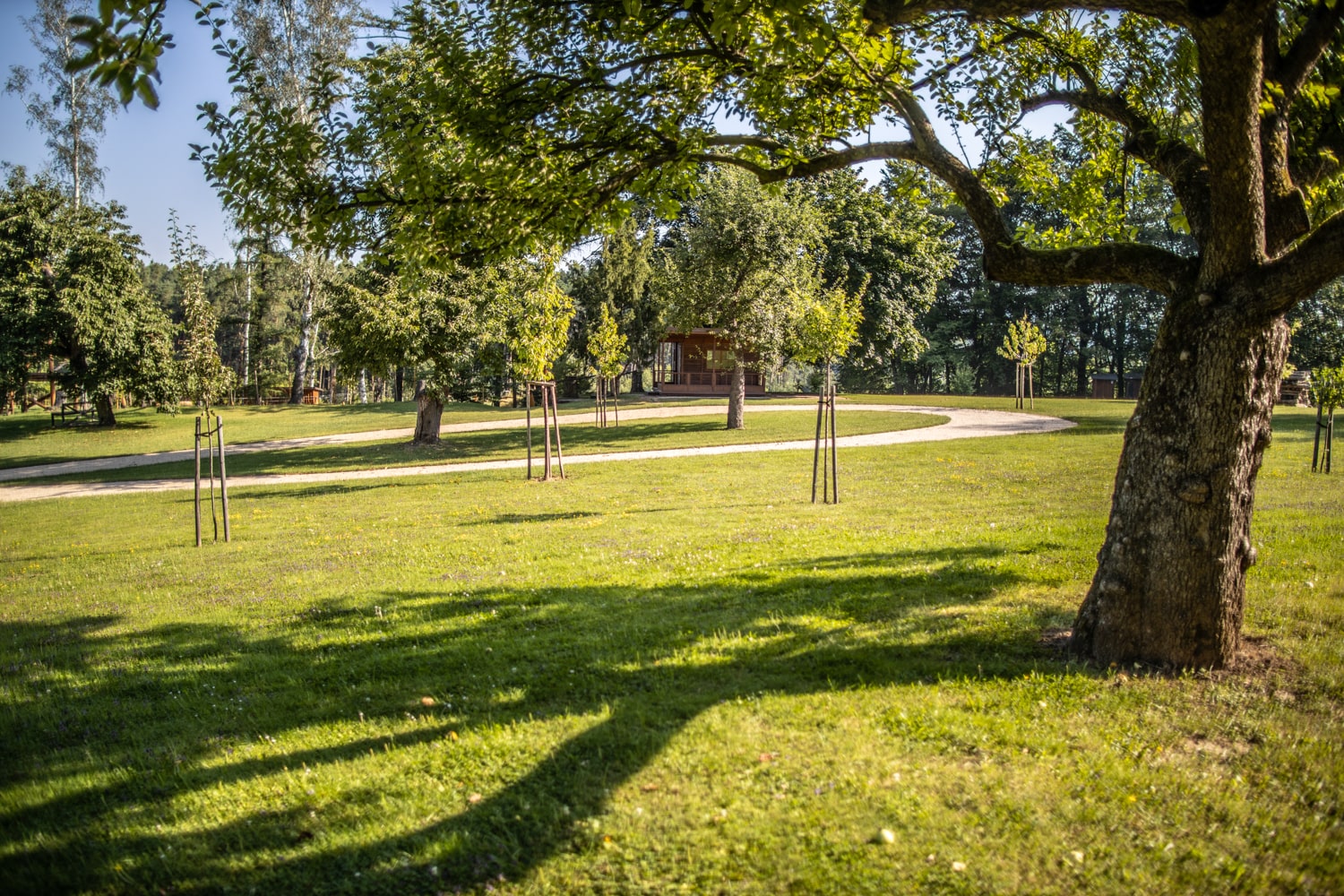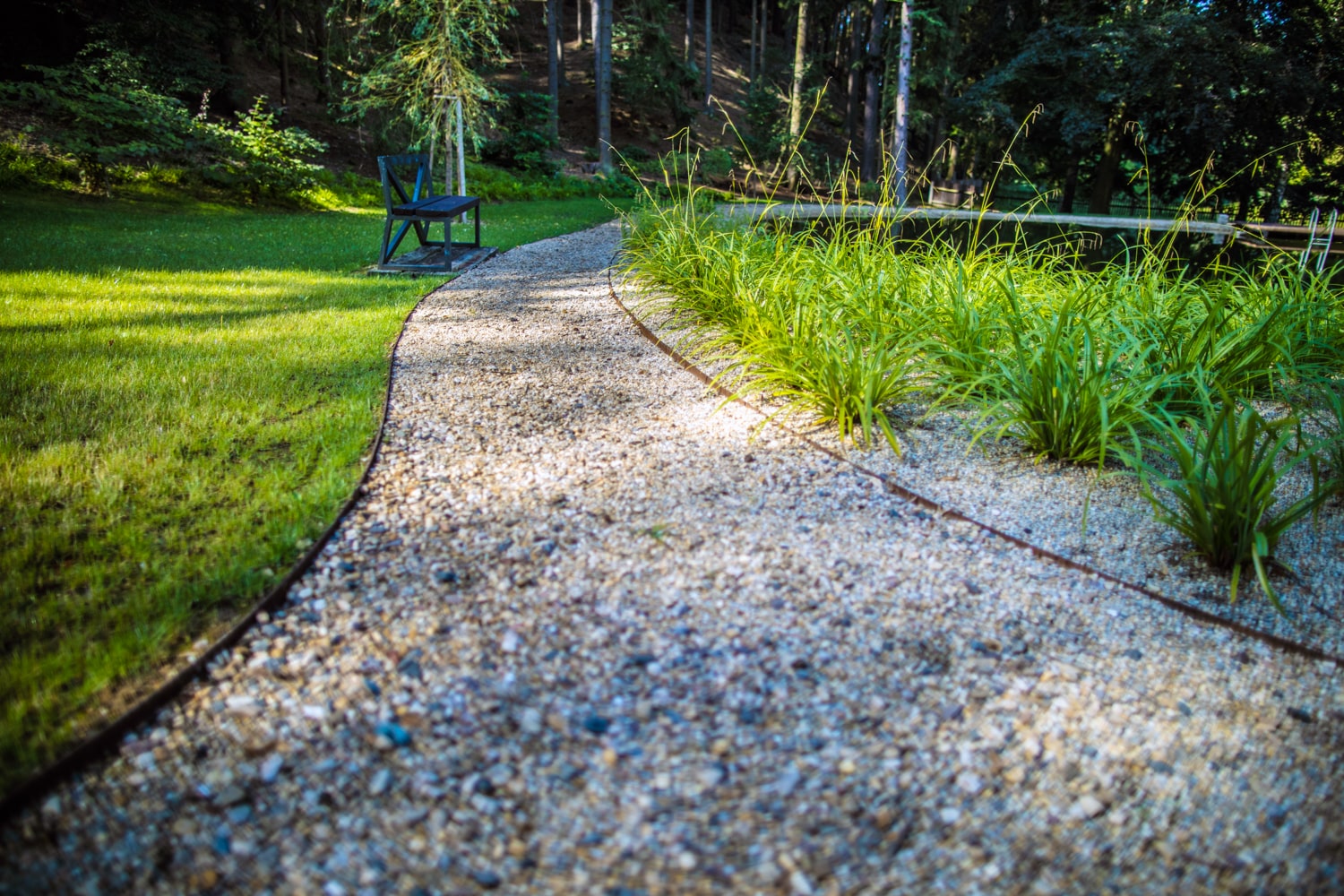 Hela shed
Did you also love adventures and camping when you were a kid? Take a look back to your childhood for a while and spend a night with your children in the wooden shed named Hela in a far side of our garden. Kids will not forget this night adventure, which includes a mat and sleeping bag.