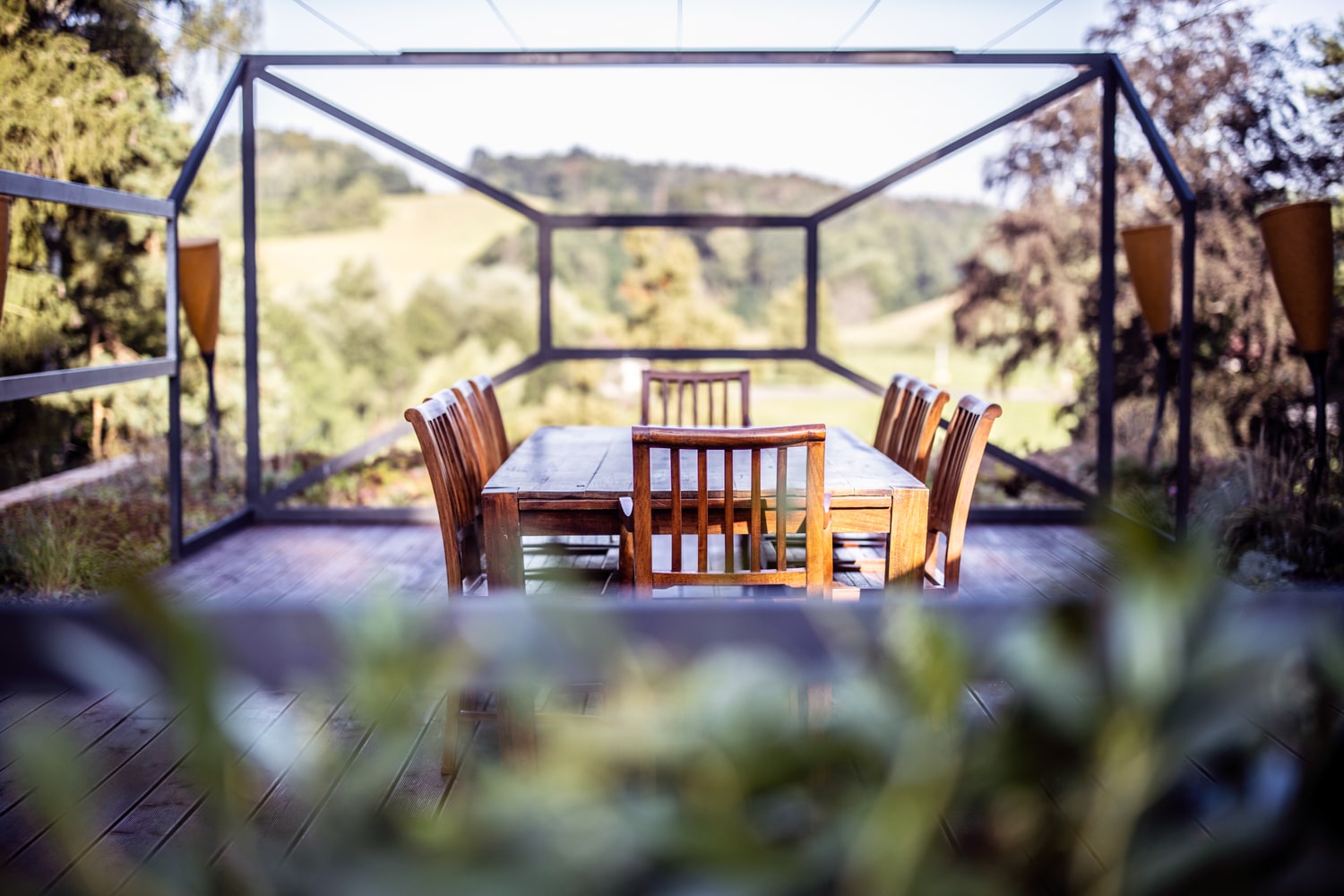 Breakfast
Enjoy long and undisturbed breakfast and start the day exactly with what you like and fancy. We will prepare breakfast, for example on terrace, from which you will have beautiful view of the entire garden. Breakfast is served by buffet style, daily from 8:00 until 9:30.
Wellness
Moments spent in wellness brings unique experience. When else can you spend a day just like that, sitting in a whirlpool with a winter nature view, or let your body enjoy hot sauna? Our relax zone is ideal place for fantastic rest.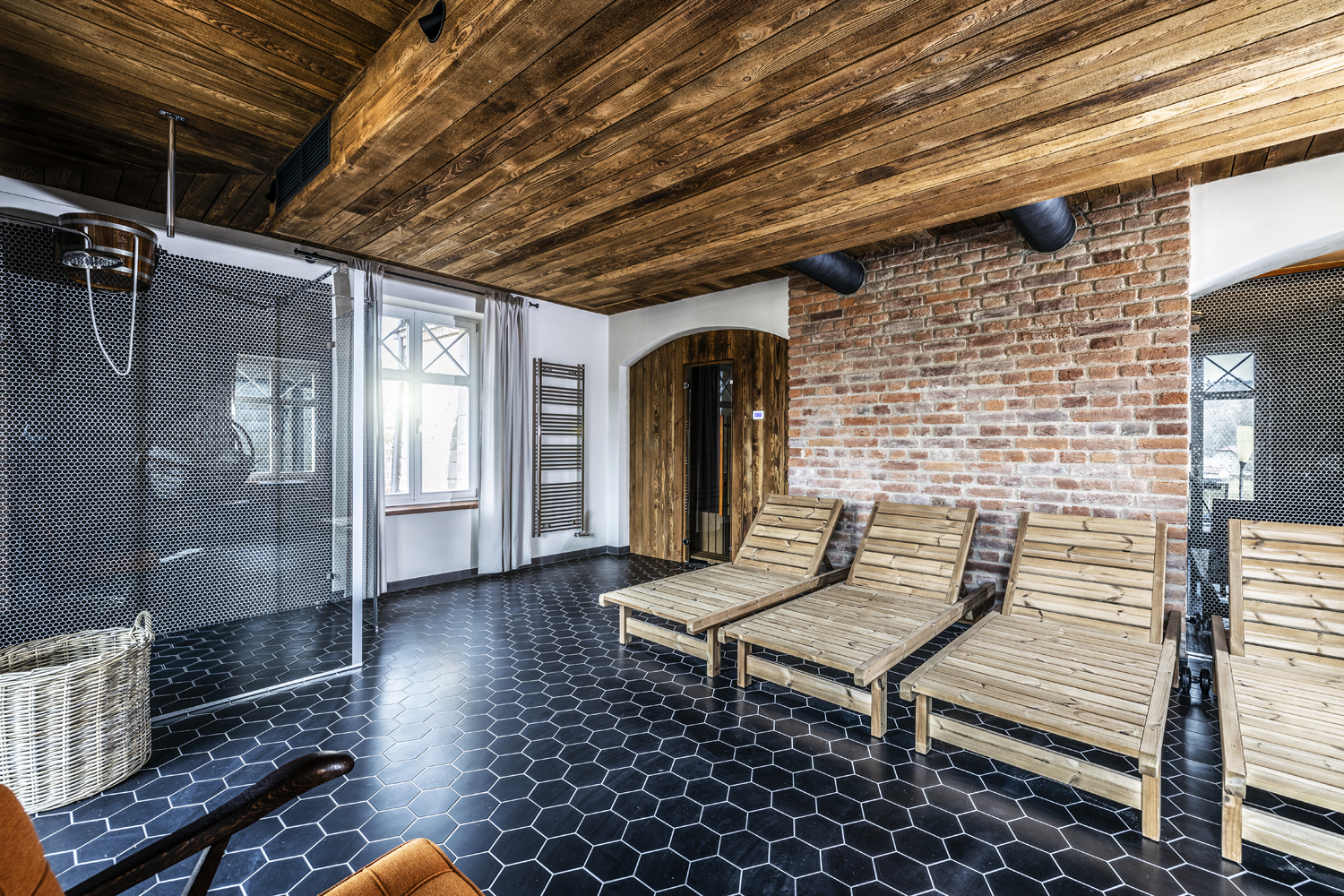 Dinner
The restaurant is open for you from 18:00 until 22:00. At this time you can order from our drink list. Dinner (if ordered) is served from 18:00 to 21:00. There will always be 2-3 dishes to choose from and the menu will change during the week. It is prepared so that really everyone can choose.
Weddings, celebrations, events
The premises of our First-Republic mansion with a long history and unique atmosphere will give your wedding or family celebration a beautiful touch of the past. It will be our honor and pleasure to help you make your day happen. Plan it like you always dreamed of and leave everything else to us. Treat yourself to a touch of the countryside, a picturesque large garden with seating inside garden houses or by romantic lake. Enjoy unique festive menu and fall asleep in the cozy rooms overlooking the beautiful countryside.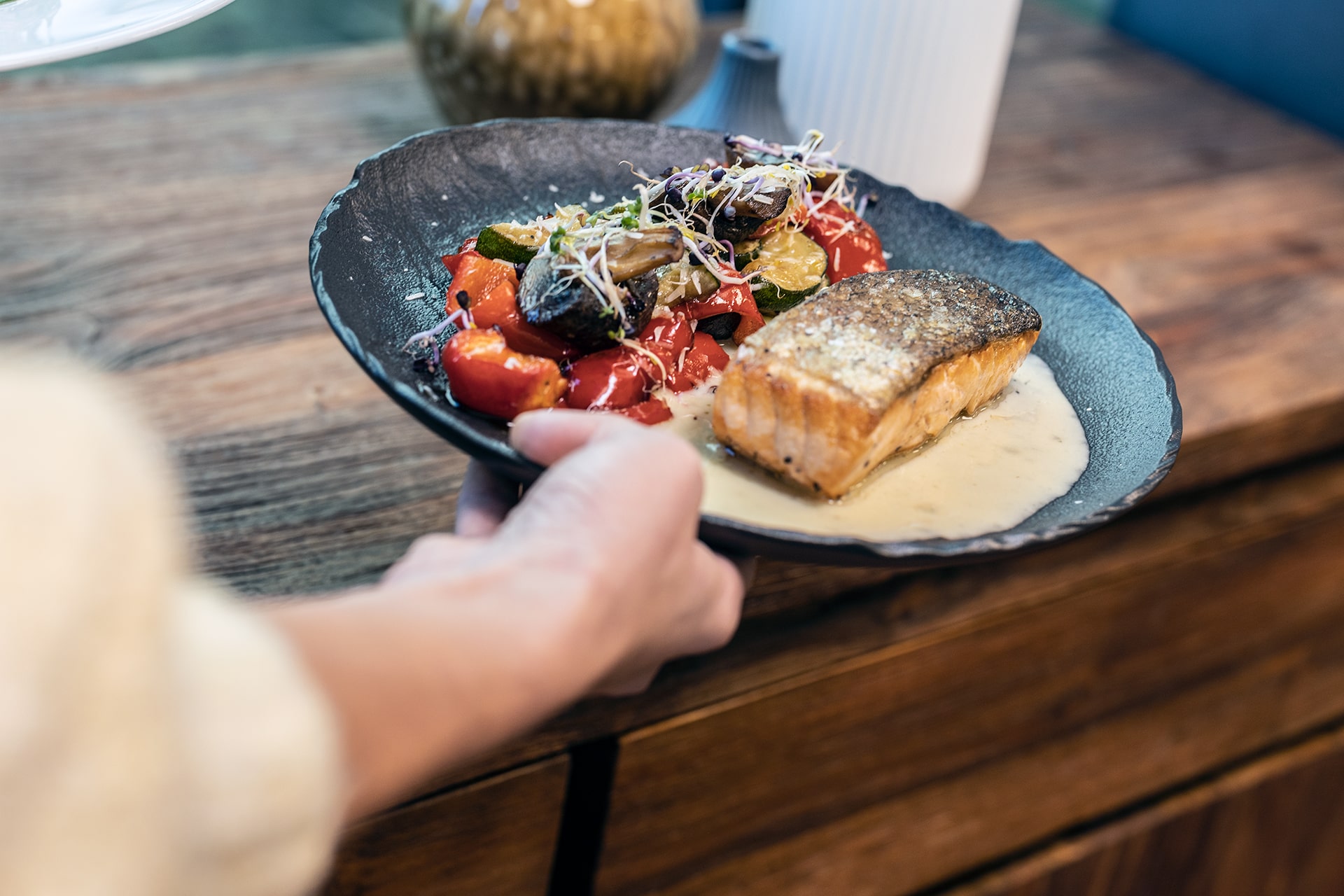 Conference room
The century-old and precisely renovated mansion can also become an unconventional place for your corporate meeting. It will become a place, that will stick to your mind and which you and your colleagues will remember for a long time. The modern conference room is equipped with all necessary tools and is ideal space for business meetings or presentations for up to 25 people.
ATV, buggy, bicycle and e-cycle rental
The untouched nature of the Bohemian Paradise, full of monuments and surrounded by mysterious legends, directly invites for various trips. In order to add more color to your exploring of this corner of our country, we prepared ATV rental, buggy or e-bike. You do not have to hurry, when you have all day for yourself. The rental shop is at your disposal whenever you want.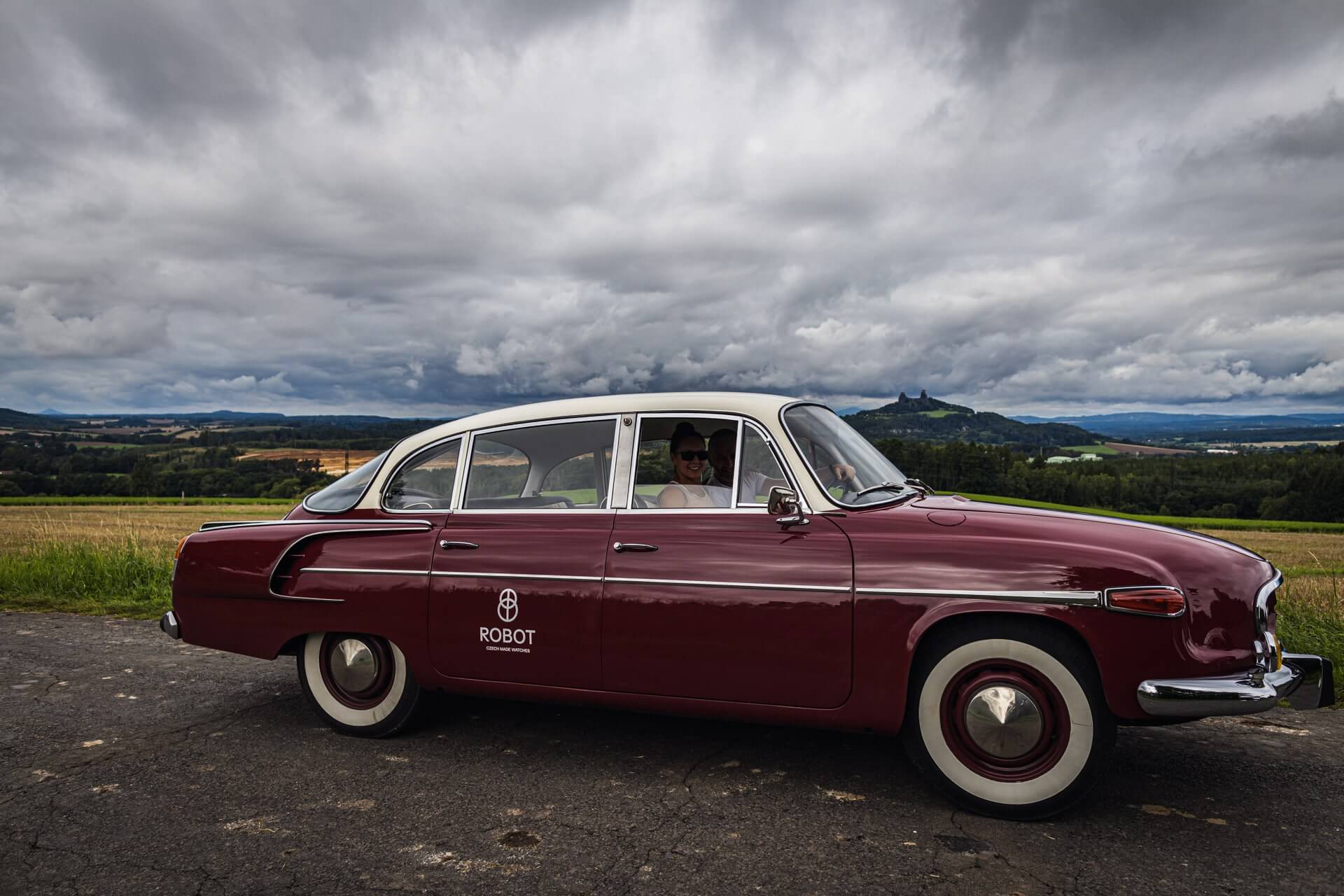 Classic car drives
You can discover the beauties of unique nature in the Bohemian Paradise on foot, bike, or ATV. We can also, however, offer extraordinary experience in a Classic car. With an elegance and charm of first republic, you can for example visit Jičín, the fairy tales town. Historic Tatra vehicles are parked for you in our Garage. This service, however, requires a reservation at least one day in advance. Professional driver will answer all your questions while driving and in addition, will tell you a lot of interesting things about the vehicle as well as about the surrounding beauties of the Bohemian Paradise.
Sporting activities
Our beautiful and big garden encourages to many sport activities. You can play table tennis, badminton, pétanque or try children archery.
Picnic
Do you want to enjoy privacy and eat by the lake, for example? Spread out a blanket and relax in one of the quiet Corners that our garden offers? That will not be an issue either. We will prepare a picnic basket full of local quality delicacies according to your ideas and the most secret wishes.
Wine cellar
Do you like quality chardonnay, tramin or sauvignon? In our wine cellar you will find the best wines from Moravia, but also from around the world. Let carry yourself away by the taste of grapes, scent of flowers and forest fruits. Wine therapy is here for you…
Daily cleaning
Every day in the morning and noon, thorough cleaning is performed. We believe that in a clean environment you will breathe much better and sleep well!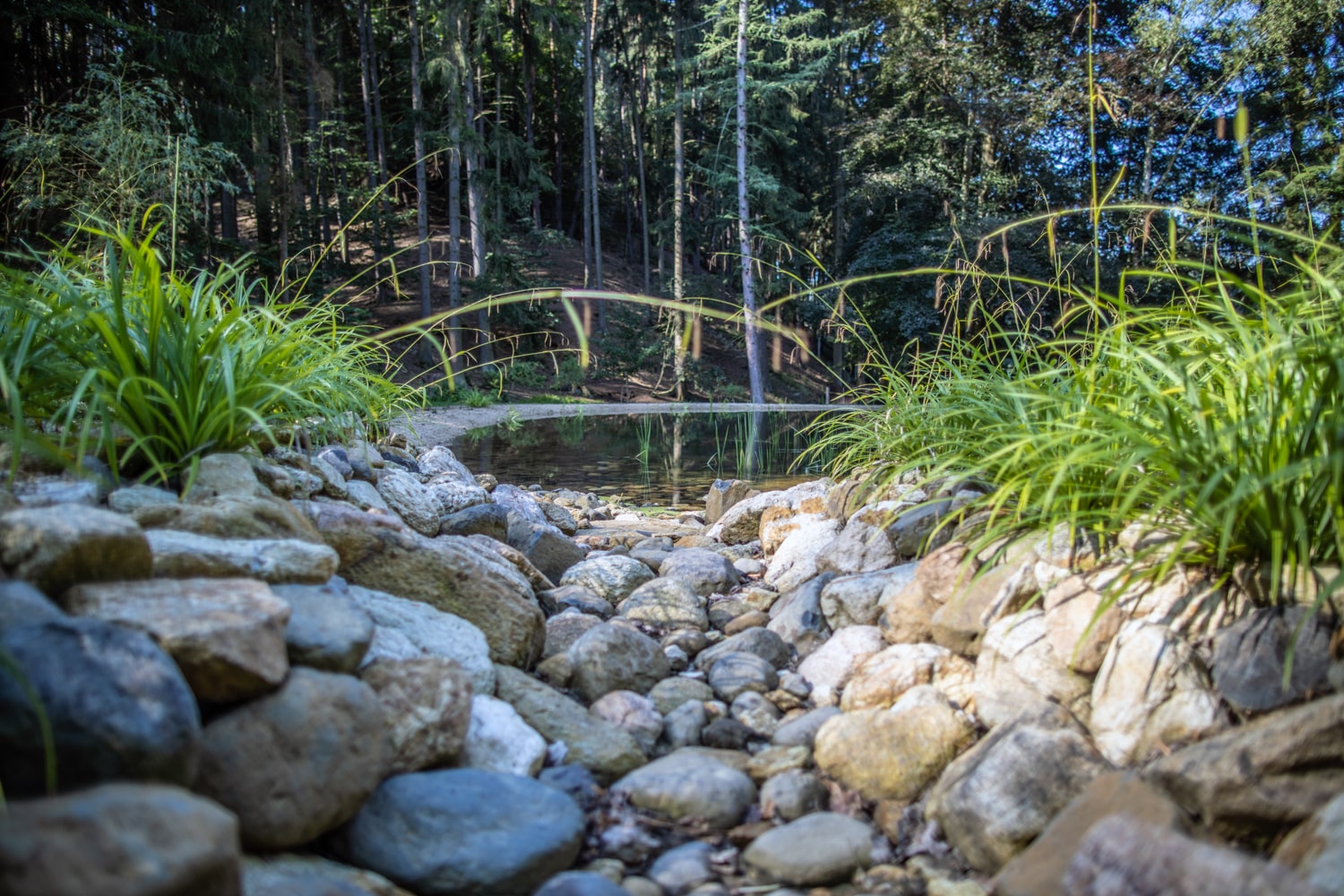 Free Wifi
Fast wireless in whole building for your internet browsing or computer work is standard.
Charging electric cars
We have a charging station in our area. You can conveniently recharge your electric car with us.